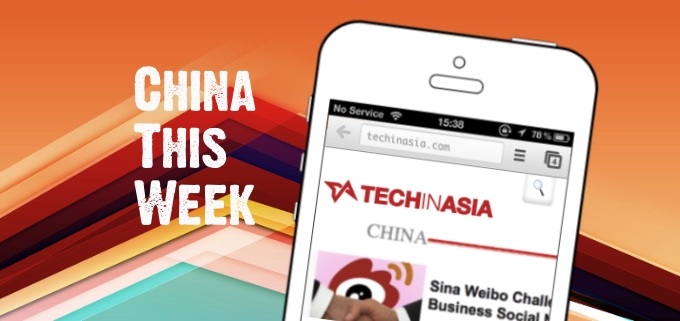 It has been a pretty busy week in the China technology space, with lots of activity from the big players, both foreign and domestic, especially in the mobile space. We also saw the net nanny make a brief and very annoying appearance, but thankfully not for too long. So in case you missed any of the action from the past week, here's our recap to keep you up to speed:
---
We take a look at Apple's most recent 'supplier responsibility' report, and find that there are still an abundance of problems, including one particular supplier in Guangdong which had been found to have scores of underage laborers.
---
Microsoft is being challenged by dozens of rights advocates today in the form of an open letter to Skype. That letter is asking Microsoft to disclose any "surveillance and censorship capabilities" in the Chinese version of Skype.
---
Lenovo has been enjoying pretty good business over the past year. But we're a little confused by a Bloomberg report saying that the Chinese tech giant Lenovo is pondering an acquisition of Research in Motion. I suspect they must not be wearing their ThinkCaps™.
---
Nokia is doing well in some countries with its slick new Lumia smartphones. But regrettably, China is not one of those countries as the company just posted its worst ever annual report for the country.
---
Want a big-picture overview of the kind of growth that China's 3G industry has seen over the past few years? My colleague Steven has you covered, pointing out that quarterly 3G subscriber totals for China's major telecoms going all the way back to 2009.
---
And you thought being a programmer in the US was difficult… Just be thankful that you don't have goons showing up on your doorstep demanding that you delete that plugin you coded, or else!
---
As if coders didn't have it bad enough, this week saw social coding site Github temporarily blocked in China. Thankfully it didn't stay blocked for long. Clearly the long, strong arms of the Octocat can be very persuasive.
---
China is still as hungry as ever for iPhone, and it looks like the folks at Apple are going to oblige them with more retail stores in the country. Way cool.
---
Tencent always seems to do very big things very quietly. While Sina Weibo is the big attention-getter in China's microblog space, Tencent appears to have 540 million friends who are willing to console them.
---
Huawei has seen a public relations nightmare in 2012, as we've written about many times on this blog. But the company still appears to be killing it in terms of profits, even in overseas markets.
---
In start contrast, that other scary Chinese telcom equipment manufacturer hasn't been doing nearly as well.
---
That's all for this week, folks! For our full spread of China coverage, you can click here or subscribe to our China RSS feed.