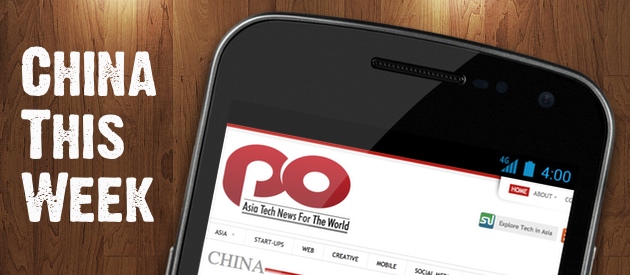 While the Apple/Proview battle was stealing a lot of headlines this week, there were other things going down in China this week that may have slipped by if you weren't watching closely. Here's a recap of some of the more notable happenings in China over the past seven days, including a bright spot for Apple that was a little overshadowed by its iPad woes.
---
This news caught many of us by surprise this week. Many of us had not heard of B5M before this. But clearly Oak Investment Partners and Giosis Holdings know who B5M is, and was willing to back the product search engine to help fund its future development and marketing.
---
In conjunction with I2R, Baidu is establishing a joint lab in Singapore that will focus on natural language processing for Southeast Asian languages, specifically Vietnamese and Thai. It's going to be interesting to watch Baidu's activities outside of china.
---
Another incremental step for DeNA in building the Mobage China brand. The company has already established a number of local partnerships in China previous to this one (most notably with Baidu and Alibaba Cloud Computing). At the this rate, we can probably expect to see more Mobage partnerships in the near future.
---
Here's an interesting service that a number of online sellers are pushing on Chinese e-commerce sites. It costs about 8 RMB per month (about $1.25) for QQ users to get the 'Sent from my iPhone' tagline appended to their messages. We're not sure how popular this service actually is, but one seller is reported to have sold 329 times in the past month.
---
The iPhone is hot in China, in more ways than one. China Telecom announced this past week that it would finally be getting the iPhone, with preorders to be made on March 2nd, and sales opening up on March 9th. China Telecom holds about 31 percent of China's 3G market, so this is indeed a noteworthy deal for Apple — perhaps some solace in the midst of its recent iPad headaches in the country.
That's all for this week, folks! For our full spread of China coverage, you can click here or subscribe to our China RSS feed.