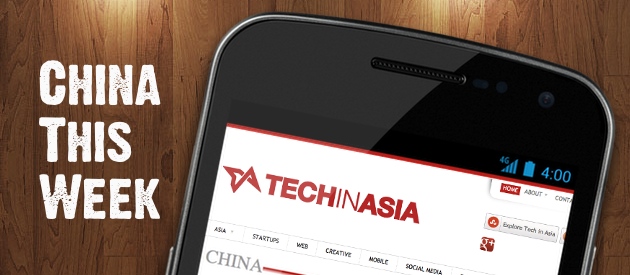 This week's China tech scene saw a high-profile e-commerce failure, an upstart social commerce success, some free wifi news, and a fascinating infographic on the rise of the Chinese language on the web. And, as ever, there were more mysteries and shenanigans on Sina Weibo, the country's hottest Twitter-like site.
In a major embarrassment to Chinese search engine Baidu, its joint-venture e-commerce effort with Japan's Rakuten has officially failed. It has been announced that the 'Lekutian' site will be shuttered in a few days' time.
---
The Chinese startup Mogujie this week claimed that its users are making 60,000 purchases every single day on the e-commerce site Taobao.
---
Some interesting insights from a new ProsperChina survey on China's "middle-income" iPhone buyers.
---
Who here likes good news? Everyone? Good news, everyone! You'll soon be able to access free wi-fi on Beijing's city buses, presuming your arms aren't pinned to your sides.
---
Getting back on the subject of Baidu, we heard that it's tapping Foxconn, the OEM assemblers of the iPad and hundreds of other gadgets, to make a Baidu-branded phone that's almost certainly running its Android-based 'Yi' OS.
---
Chinese authorities are not fans of real-time info or activism, so it was a surprise when Sina seemed to launch a platform for citizen journalists that had both those qualities. But the plot thickened when the new service very quickly vanished, likely never to be seen again.
---
After jokingly writing much of the impending Weipocalypse when 'real name' sign-up became mandatory on Chinese microblogs like Sina Weibo, we decided to track the popularity of trending topics over the course of two months – and made some surprising discoveries.
---
A new infographic shows that Chinese will soon overtake English as the dominant language online. But, despite that, the web is still too monolingual.
That's all for this week, folks! For our full, all-you-can-eat banquet of China coverage, you can click here or subscribe to our China RSS.