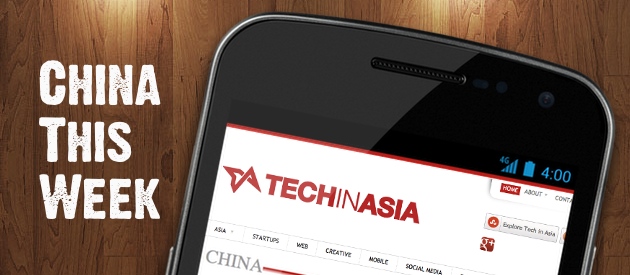 This week ended with a huge bang as Chinese authorities meted out serious punishment to Twitter-like Weibo sites. But before that, we saw Nokia beginning its renaissance in China, DeNA pushing its social games even more in the country, and we went off an a bit of a rant (see the 'bonus' below).
---
China's two largest microblog (Twitter-like) sites, Sina Weibo and Tencent Weibo, were hit hard yesterday, with the government forcing the two companies to ban comments – and hide all old ones – for several days. This comes after ongoing false rumors about a coup attempt in Beijing.
---
Prior to all that drama and controversy on Weibo, we looked at Sina's annual white paper and focused on overseas brands who are using it to reach Chinese consumers.
---
With Baidu coming to Apple's Mac OS soon, this rumor makes perfect sense: giving iPhone and iPad users the option to set Baidu as their default search engine in Safari web browser. Or they could just install a better browser and get that functionality right now.
---
Prior to Apple's CEO, Tim Cook, dropping into Beijing to smooth over the ongoing copyright battle with Proview, the company flew its recent 25th billion downloader, Ms. Fu, to pick up the valuable and fancy-looking iTunes gift card.
---
Microsoft flipped the switch in the Windows Phone Marketplace for China at the same time as Nokia demoed its Lumia 800C (for China Telecom) live on-stage in Beijing. It goes on sale this weekend.
---
After passing the 50 million milestone back in December, Tencent's group messaging app Weixin has already doubled its number of users.
---
In social gaming news, Japan's DeNA struck a major deal with China's triumvirate of mobile telcos to distribute its Android games in the networks' own app stores.
---
Well, apparently a number of media outlets did. But to us it just looked like a man and his girlfriend taking a trip. Weigh in on the debate in the comments section.
That's all for this week, folks! For our full spread of China coverage, you can click here or subscribe to our China RSS.