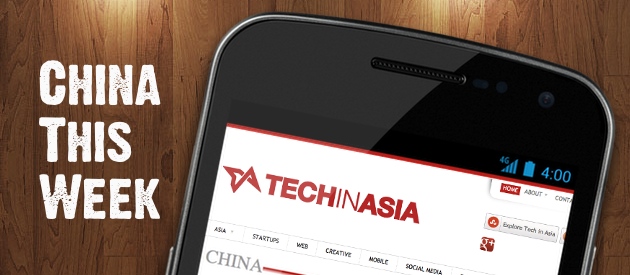 Lots of things happening in China this week, especially with many of the big internet players. We saw one big name move to go private, while another biggie went public. Google Drive launched, but didn't drive for long in China, and a long-anticipated gaming console may finally come to market.
Early in the week we heard that Alibaba.com is making moves to return to being a privately held company. Documents were files with the Hong Kong Stock Exchange on Tuesday, most notably, a voting paper for shareholders.
Speaking of the e-commerce world in China, online payments in the country could be in for a bit of a shake up if a partnership between UnionPay and UCWeb goes well. In a press conference this week, the two demoed a very slick solution for making payments with credit or debit cards through the UCWeb mobile browser.
We had been wondering when the recently merged video giants Youku and Tudou would get around to consummating their union. The still fundamentally separate streaming video services have taken a finally first step towards user account integration with more to follow down the road.
With Youku and Tudou accounting for the lion's share of the video market, it puts pressure on the smaller players to come up with creative ways to stay competitive. Sohu, Tencent, and Baidu's Qiyi are banding together in an effort to purchase expensive video content together.
Mid-week we saw Google launch it's long awaited Google Drive online storage solution. And as expected, it didn't take long for China's great firewall to throw a wet blanket on the party. Just a few hours after launch users widely reported that it was inaccessible.
Charlie brings us a fascinating story from The Beijing Morning Post which gives us a rare glimpse at how the underground trade in stolen personal data works in China.
Here's a fun startup out of Hong Kong that we think is likely to do well. Juwai serves up housing listings outside of China for potential Chinese buyers.
This cannot possibly fail, yo'.
On Friday, the news website that's the Chinese Communist Party's mouthpiece on the web, listed on the Shanghai Stock Exchange. With the ticker 'SHA:603000,' it opened at 31.01 RMB, and currently sits at 34.72 RMB.
This week also brought word that Eedoo's long awaited motion-sensing game console will finally drop on April 29th, under the unusual moniker of CT510. We'll believe it when we see it.
That's all for this week, folks! For our full spread of China coverage, you can click here or subscribe to our China RSS feed.