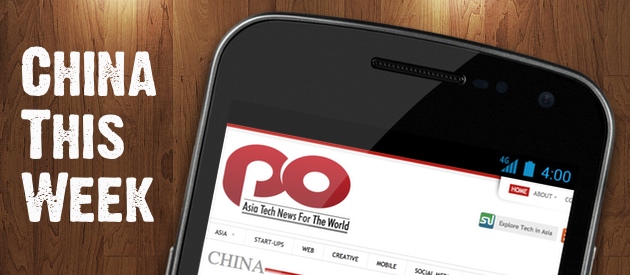 Funny thing: it turns out that Chinese authorities are really good at enforcing copyright, though only when the claimant is Chinese. Imagine that. And so this week was characterized by a sometimes fierce, sometimes shambolic, trademark battle over the 'iPad' name…
---
---
The week started with a bang as authorities in one Chinese city raided an Apple reseller and seized all of its iPads. It was part of the growing legal battle between Taiwan's Proview and the iPad maker, Apple, over who owns the right to use the 'iPad' name in mainland China.
---
---
And then, two days later, we were the first to break the story in English that the trademark tussle had extended to Chinese e-commerce sites, as Amazon China – along with Suning – removed iPads from their virtual shelves. Just a day later, the much larger 360Buy implemented its own iPad sales ban too.
---
---
In a different kind of clampdown – and with crushing inevitability – we found that China's State Administration of Radio, Film and Television (SARFT) was about to regulate the content on video-sharing sites. It augurs ill for the currently quite free and organic web TV scene in the country.
---
---
EA title The Sims made its way into China earlier this week, landing on Tencent's QQZone online gaming platform. Wonder if the digital denizens will have to abide by the one-child policy!
---
---
Getting back to the subject of the Californian fruit company, we found interesting stats that Chinese workers effectively get just US$8 for each Apple iPad that is sold.
---
---
If you're looking for some long-form Sunday reading, then we've got something for you: a thoughtful essay, backed up with lots of stats and reports, pondering if Apple is acting in good faith with regards the welfare of its outsourced workers.
That's all for this week, folks! For our full spread of China coverage, you can subscribe to our China RSS. In addition, you might like to 'circle' us on Google+.