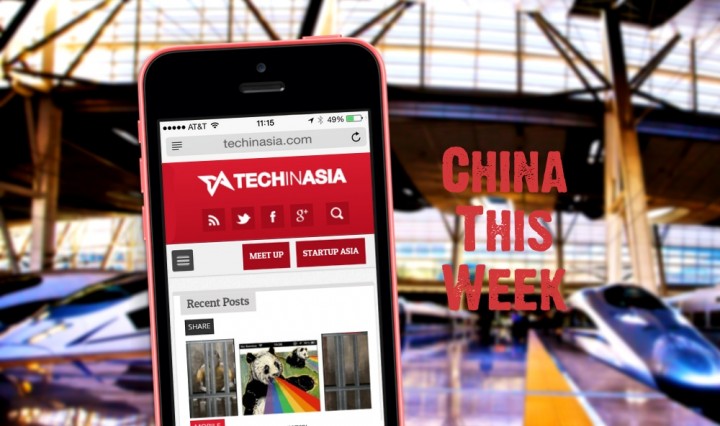 Missed out on China's top headlines last week? Here's our round-up of the best tech stories coming from the nation.
If the integration becomes a reality for the final update, it will mark a major success in LinkedIn's official Chinese career, especially since it doesn't even have a Chinese-language site yet
Of those 400 million, 20 percent will be high-end models. That figure is expected to increase to 32 percent by 2017.
The Alibaba-owned online marketplace hasn't limited its vendors to just selling products. It's selling services, too, and nowhere is this more evident than in the travel sector.
Users who don't comply will not be allowed to upload any audio-visual content.
In truth, that sunrise was probably on the screen for less than 10 seconds at a time, as it was part of an ad for tourism in China's Shandong province.
This helps Baidu push forward its daily deals and local listings.
The Amazon-style JD site already has lots of online travel booking options. Now it has more.
And now it has over 100,000 businesses using it.
It's still dominated by online PC games, but mobile gaming is growing.
Qihoo isn't done disrupting or making enemies.
Chinese online game operators are estimated to bring in over RMB 97.8 billion (about $16 billion) in revenues this coming year.
Baidu tells us that the souped-up Baidu Translate marks the broad introduction of the company's image-recognition technology.
The company will partner with OK Mart (known internationally as Circle K) to offer up integration with Alipay Wallet's offline-to-offline technology in over 330 individual outlets.
In a lengthy blog post, Tesla lays out the math and claims that other than shipping costs, import taxes, and value-added taxes, the company imposes no market-specific markup on the Model S for China.
That's all for this week, folks. For our full spread of China coverage, you can click here or subscribe to our China RSS.