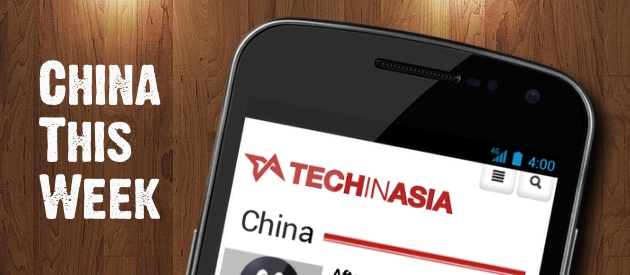 While most of the world was busy watching the $16 billion Facebook IPO, there was plenty of other action in China – mainly relating to new smartphones, a new version of a wildly popular game, and pondering the right way to approach the crucial mobile internet.
---
In the week of Facebook's historically huge IPO, guest writer Benjamin Joffe looked at nations in Asia where Facebook is struggling to add friends, as well as how it's slowly winning the battle against Cyworld and Mixi in South Korea and Japan respectively.
---
Chinese search engine Baidu now has two phones on the market after the launch this week of a much-rumored budget smartphone that's made by Foxconn. Though based on Android, Baidu is adding its own features, especially the voice recognition tech and 100GB of free cloud storage thrown in.
On a related note, one other Chinese web giant has a smartphone on the way that's loaded up with its own cloud services – Shanda's is due on June 6th.
---
Despite the wealth of Chinese apps – and even new hardware, such as the Baidu smartphone mentioned above – local investor Kaifu Lee isn't impressed, and outlined five ways in which the nation's web companies are messing up their mobile strategies.
---
Speaking of mobile business strategy… We saw a major rethink and rejig from China's social media giant Tencent. It has been compartmentalized into six distinct divisions, with the aim that these – such as its Mobile Internet Group (MIG) – can be more lean and responsive.
---
PopCap China announced a new version of its huge hit game PvZ which will be exclusive to users of Tencent's QQ Game Center. To learn more about the significance of the launch, we later chatted with PopCap CEO, David Roberts, who told us that the special edition "will attempt to combine the features of traditional Chinese Three Kingdoms stories, emphasizing hero training, and confrontational campaigns."
---
Also this week, Sina revealed that users of its Twitter-like Weibo.com service have exceeded 300 million in number. No word, though, on how many of those are truly active users, or how the recent 'real name' registration policy has impacted on activity on the social network.
That's all for this week, folks! For our full spread of China coverage, you can subscribe to our China RSS – and we're on Google+ as well, where we're always happy to get feedback or try answer your questions.