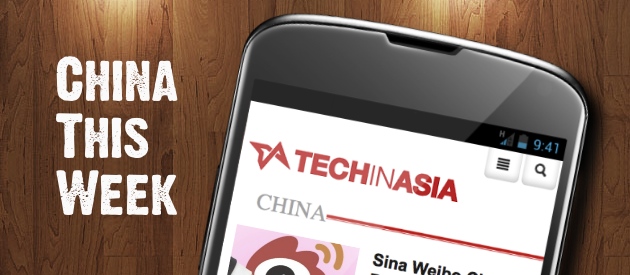 Is Cisco a snake in the grass? Is Sina Weibo trying to kill off LinkedIn in China? Are Chinese mobile ads tracking you? Does this new sweater make me look fat? These are the hot topics raised by this week's China news selection. Enjoy…
Sina Weibo, China's hottest Twitter clone, already has lots of spin-off features. And this week it has one more in the shape of Wei Renmai ('Weibo Connections' might be a good way to translate it), which is a professional social network.
---
While we're thinking of Weibo and its 400 million-strong registered users, Sina also updated its dedicated pages for charities and NGOs.
---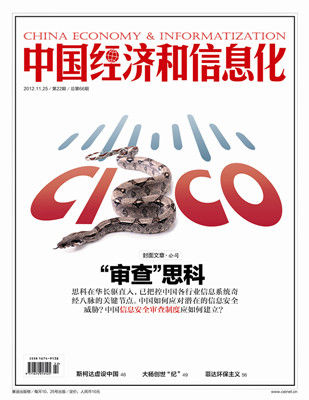 What goes around, comes around. And now Chinese state media is out to get Cisco – depicted in one magazine cover this week as a snake (pictured right) – which is deemed to have been instrumental in getting Huawei and ZTE dragged over the coals in the US recently.
Based on data from China's National Computer Network Emergency Response Team (CNCERT), state media are now calling Cisco a security threat…
---
Said one ad agency salesman to an undercover reporter:
This thing [our platform] is like having a tracking device installed on you. Wherever you go, we'll know about it; as long as you're connected to the network, we'll know.
---
More and more geeks are helping their fellow netizens leap the Great Firewall, China's system of web controls that block thousands of sites. All it takes a little tweaking of one file inside your Windows, Mac, or Android device…
---
China is now up to 1.1 billion phone subscribers – and they spent more than 1 trillion RMB ($158 billion) on telecom services in the month of October alone.
---
So long as you're not hoping for a 3G iPad, Apple had some good news for Chinese consumers, confirming the official local launches of three new gadgets in December.
That's all for this week, folks! For our full spread of China coverage, you can click here or subscribe to our China RSS.