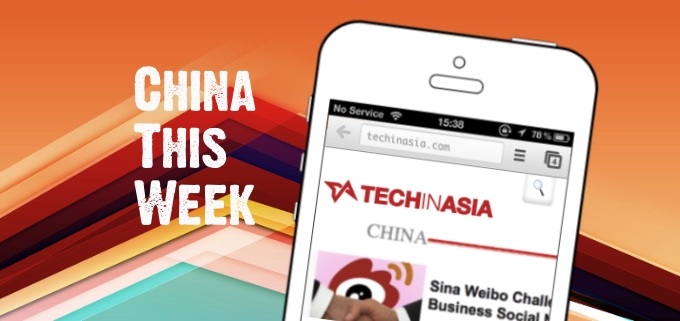 For those of you who were still in holiday mode during the past week, we've done our best to keep tabs on what was happening in the China tech space. Looking ahead to the new year, we expect that China will be in the news every bit as much as it was in 2012 — although we do hope that it's for more favorable reasons.
Having been added to the U.S. Trade Representative copyright offenders report, Gougou.com has finally been shut own. Gougou is operated by Xunlei, who is hoping to clean up its act, perhaps in preparation for another attempt at an overseas IPO.
This Windows desktop application lets users install pirated apps without a jailbreak. It went offline briefly last week, but as I write this the KuaiYong site appears to be back up. It will be interesting to see how long this can remain available.
3D printing made a lot of headlines in 2012, and we expect that to continue in the new year. Here's one example of a hardware startup from China which is crowdfunding an exciting 3D printing project. Sure, the HeX looks a lot like the AR Parrot Drone, but it's still pretty fun. We hope it does well.
Yes, it's a brand new year, but some things seem to never change. China's Raily Ministry's website is a prime example of this, as it doesn't look to have improved very much over last year's abomination.
If you thought Twitter was busy on New Year's Eve, don't forget about China's favorite microblog Sina Weibo, where the first minute of 2013 saw 729,521 messages.
In an effort to bring more mother-and-baby items onto its online shopping mall, Gome has tied up with Qinqinbaby.com. This helps it compete with Suning, who acquired Redbaby last year.
Precise Twitter numbers for any country can be hard to pin down, and for China – where the service is blocked – that's especially true. But this week we saw a fun graphic from one programmer who figures that there are only about 20,000 Twitter users in the Beijing time zone.
Perhaps the most interesting story on China from the past week was Charlie's look ahead at what could be a dismal year for the internet in China. Censorship looms large, but there are some other factors worth exploring here too.
That's all for this week, folks! For our full spread of China coverage, you can click here or subscribe to our China RSS feed.