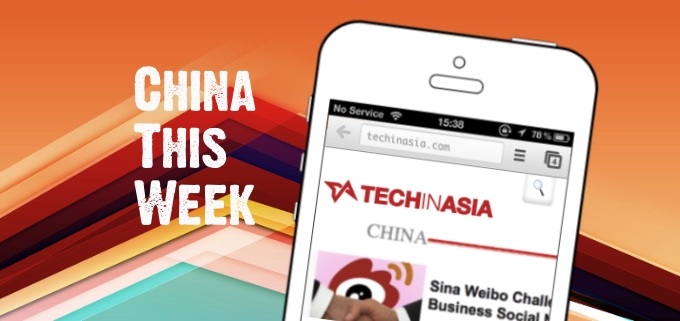 This week saw a torrent of Chinese social media news, which dominates the line-up you see here. We broke the stories behind two major developments – one each for Tencent's WeChat and Sina Weibo – and those stories inevitably top the list.
China's biggest web company also makes the world's most-used messaging app, so we were astonished when Tencent's WeChat was very clearly blocking the sending of certain "sensitive" words…
---
…24 hours later, Tencent responded to the story with a statement of its own. And even though that keyword filtering/blocking seems to have stopped happening in WeChat, do you believe the explanation given?
---
On Wednesday we noticed that the Twitter-esque Sina Weibo has just rolled out a partial English-language interface. It's far from ready for primetime, but we have it on good authority that there's more to come. But it took years to materialize, prompting my colleague to wonder why it took so long.
---
Twitter might be broadly irrelevant now in China (both being blocked, and outpaced by Weibo), but it's still fun to figure out how many China-based web users still love to tweet. The number is a lot lower than you'd expect.
---
While coverage did grow over 2012, the growth wasn't nearly as impressive as you might expect; it's up just a few percentage points from 84 percent at the beginning of the previous year.
---
From Chinese traffic stats company CNZZ, the data for December 2012 shows Baidu slipping yet again in terms of traffic share to 71.76 percent. Google is still hanging on too. Check out the full top 10 list inside.
---
In a surprising and fascinating break of cover, one censor at Sina Weibo spoke out about the very tough piggy-in-the-middle position that Sina is in, caught between the ire of web users and the censorious demands of authorities.
---
The controversy over the Southern Weekend magazine that has been rumbling on all month (and which was tangentially related to stories #1, #2, and #7 in this list) struck again. This time it was some big-name and very vocal supporters of the magazine who were rumored to be in a spot of trouble, and who seem to have been told to tone it down in this furor over media free speech (or lack thereof) in China.
---
Whilst we're on the subject of being told to shut up, here's an idea inspired by the keyword filtering that was apparently seen in WeChat this week.
---
ICANN's newly-approved latest batch of 'generic Top Level Domains' contain quite a few fun Chinese ones, such as '.我爱你' (.iloveyou) and '.时尚' (.fashion).
---
But soon, all of China's problems will fade away under the glare of the celestial gorgeousness of Brad Pitt. Just look at those cheekbones. Look at 'em!
---
That's all for this week, folks. For our full spread of China coverage, you might like to subscribe to our China RSS feed.