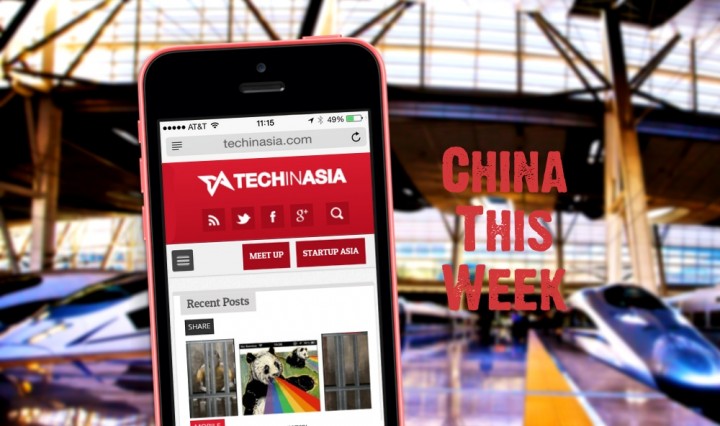 With a bigger China editorial team, we've got a ton of cool news for you this week. Thanks to Steven, Paul, Charlie, and Josh for all their insights into the ever-changing landscape in China.
Guess who's getting into the messaging app battle? Alibaba. Is it possible that we'll start to see Alibaba use a kind of Kindle-like strategy with its chat app, pushing content and purchases on top of a platform everybody uses? Well, Alibaba has to win the chat app battle first.
---
Once again, the international press jumped the gun on this one. We really need to start reading the fine print.
---
Fast mobile internet coming to China very soon. With mobile adoption at the top of the world, this is big for China's mobile users.
---
As much as Xiaomi's CEO doesn't want to be called the Apple of China, it's interesting that the company is opening an Apple-like store. It's an unbeatable model, after all. Google and Microsoft have also copied it.
---
In other words, China's tech giants are all getting really into cloud. Are we about to see more big data and services by next year's end?
---
The intersection of television and tech is of course a huge potential.
---
360 million is well beyond the size of the population of America. It's only a matter of time before 100 percent of China's population has a smartphone.
---
One of the leaders in pushing smartphones to Chinese citizens has to be Xiaomi. Shipping these numbers, although nowhere close to what Apple ships in a few days, is still huge.
---
Possibly one of the hottest pieces of news in China this week for tech. I wonder if we'll start to see a Huawei for consoles in the near future? If a player can drive down the price and still get a gaming ecosystem, it's certainly a possibility.
---
Tmall is keen to get more overseas retailers selling directly to Chinese consumers. This could be good news for medium-sized businesses who couldn't access the Chinese market before. (Updated: Corrected this summary).
---
That's all for this week, folks. For our full spread of China coverage, you can click here or subscribe to our China RSS.