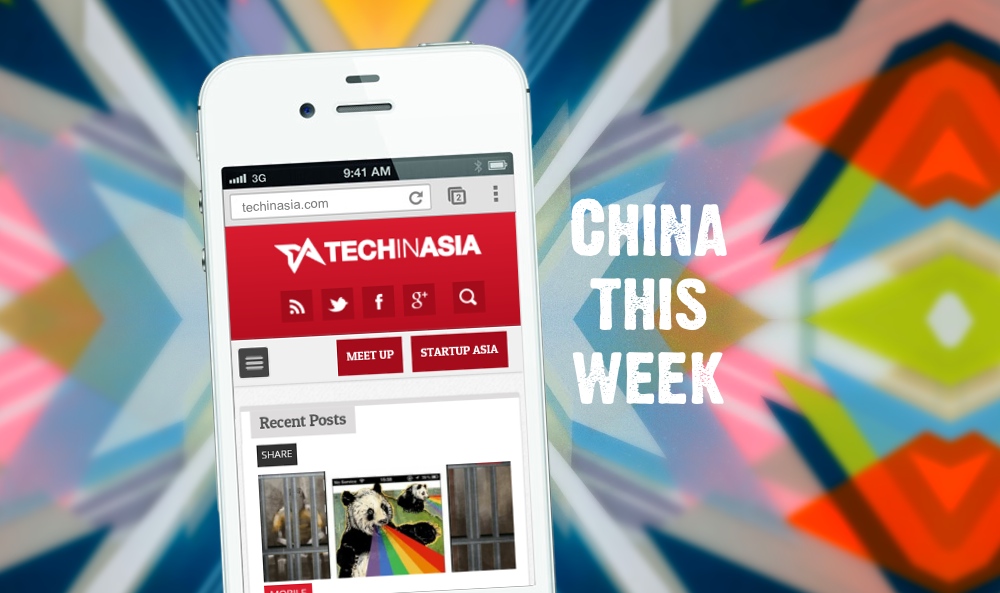 Even as China is touching the moon with its lunar mission, plenty is happening on Earth: the country's Great Firewall is extending its reach, Chinese companies are growing by launching new products, expanding overseas, and making strategic investments. It's an eventful week for technology in China.
---
Two weeks ago, China blasted off on its third ever moon mission. But the objective this time was all new – to land on the lunar surface.
---
While Time magazine was busy weighing up the Pope and Edward Snowden, the Financial Times has been looking elsewhere for its most influential figure this year.
---
It's a catch-22 argument: investors don't reward creativity, so the Chinese have no impetus to be creative.
---
The new Plants vs Zombies 2 is also to thank for more smartphone gaming in the country this summer – despite PvZ 2 causing a furore in China over supposed price gouging.
---
The Ayibang team reckons that it's both a safer and more convenient method of finding domestic help than the normal way of asking friends for connections, or turning to online or newspaper classified ads.
---
The latest one is Autohome (NYSE:ATHM), a car news, listings, and classifieds website, which hit the New York Stock Exchange last night priced at $17 per share.
---
The Xbox One will be released on the Chinese mainland September next year, according to Funshion CEO Luo Jiangchun.
---
The Lantern team explained in a blog post how the infiltration into this invitation-only free service happened. But the team is fighting back: in theory, Lantern can unblock itself with new servers, a software update, and by better screening of the users it accepts.
---
Whereas a refurbished 1999 Gateway PC can probably get the job done in most parts of the world, China needs something a bit stronger.
---
That's still a lot cheaper than the Jawbone Up, which retails in China at an official price of RMB 1,099 ($180).
---
This isn't the first time Alibaba and Haier have teamed up.
---
One of the biggest challenges for hackathons in China is actually getting developers to show up.
---
That's all for this week, folks! For our full spread of China coverage, you might like to subscribe to our China RSS feed.
This article was generated with the help of Listmaker, an open-source tool for creating 'listicles'. Want to implement Listmaker for your site? Contact us to find out how.