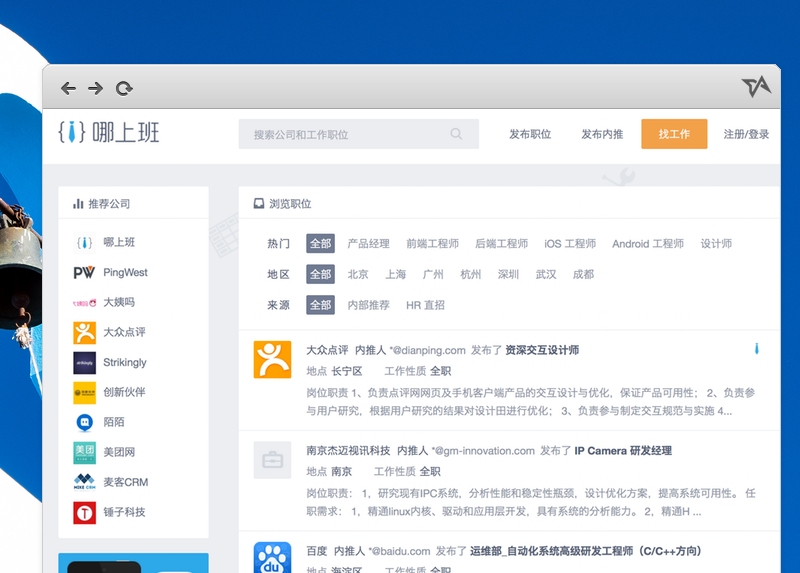 There's no shortage of online job finder sites in China – from ChinaHR to 51Job to Zhaopin – but that's not stopping a Chinese startup from entering this space. That's because figures show many countries have more tech jobs than there are computer science students, making IT jobs an important niche. And so Nashangban is a jobs site dedicated to such jobs, featuring open positions at top web giants like Baidu, Sina Weibo, Alibaba, and UC Web.
Nashangban's Michael Han tells us that the site has seen over 4,000 companies and organizations posting tech jobs, and 38,000 people have so far signed up so as to send their details to prospective employers. It claims to be the top jobs site in this specialist area.
The startup job portal also stands out by not being ridiculously ugly. That's the default state of China's online jobs sites – see Zhaopin if your eyes can handle such an assault – with a wall of text and blinking GIF logos. Nashangban's iPhone app is elegant as well, and even lets job seekers store and attach a range of documents.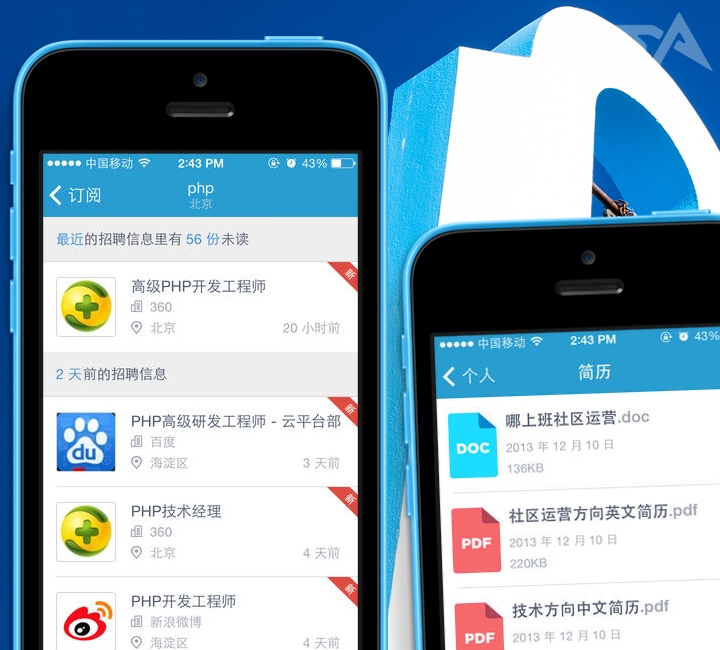 The site is run by a slim staff of eight, with a core team of Chinese who are graduates of US universities and have subsequent experience working at major tech companies. Han admits Nashangban is not profitable yet, but it has had seed funding from three key angel investors. They're Harry Wang, the first mainland Chinese engineering manager at Facebook; Philip Su, the director of Facebook's London engineering office; and Xiaoping Xu, co-founder at New Oriental Education.
Nashangban's iPhone app is here.
(Editing by Josh Horwitz)