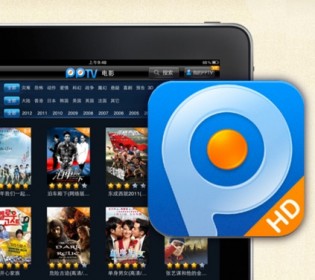 Chinese electronics retailer Suning (SHE:002024) has expanded its fast-growing web empire yet again today with the acquisition of video site PPTV for $420 million.
According to Chinese media, a press conference this afternoon in Beijing revealed the price and the fact that Lenovo's venture capital arm Legend Holdings also took part in the deal.
A new land-grab
PPTV is one of China's biggest – and longest standing – video-streaming sites. Persistent rumors of its acquisition this year have framed a number of potential buyers, including e-commerce titan Alibaba. Like many of its rivals, PPTV has a mix of entertainment news, TV series, and movies. Some of the content is licensed, but there's still a piracy problem to be fixed on the site.
Japan's Softbank invested $250 million in PPTV (then called PPLive) back in 2011.
Rival site PPS was acquired by Baidu in May this year, marking a year of unprecedented consolidation in China's fragmented online video market.
Suning has over 700 of its gadget stores across China, and has been transitioning to e-commerce over the past few years. Last September, Suning acquired the Redbaby e-store that specializes in children's and maternity clothing and began diversifying its online product line-up.
(Source: Sina Tech)
(Editing by Josh Horwitz)