If you love selfies and showing off the stuff you own, we've found the perfect app for you. Indeed, we've found two of them. Both of the apps are made in China, and are a sort of Instagram with tags for brands.
Last year was the year of the selfie, and it's clear to see that a lot of people like showing off what they have in photos – and so these two apps blend those trends into social networks for the most poseur of phone owners. One is Pinco, which is made just for users in China; the other, Nice is hoping to pull in new users from around the world.
Both of the show-off apps have the same concept: take a photo, add filters, and then tag the designer brands around you – your MacBook, your Starbucks coffee, your Calvin Klein T-shirt, your Bose speakers, whatever you've got. The tags show up atop the photo. The pair of apps also allow users to follow streams related to their preferred brands.
Peacocking with Pinco
Here's how it looks inside Pinco when I took a photo: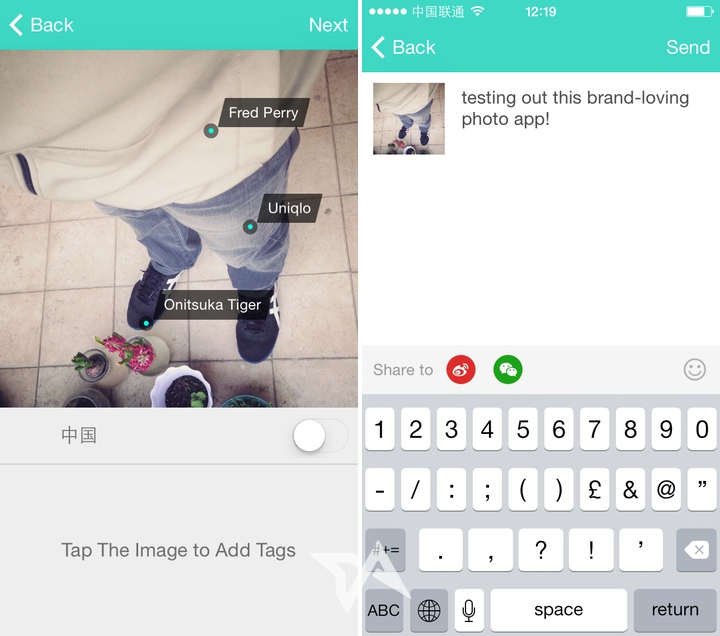 Since it's designed only for users in China, the images can only be shared to Sina Weibo or WeChat. Here's a random user and also a brand page (not officially run by the fashion company) inside the app: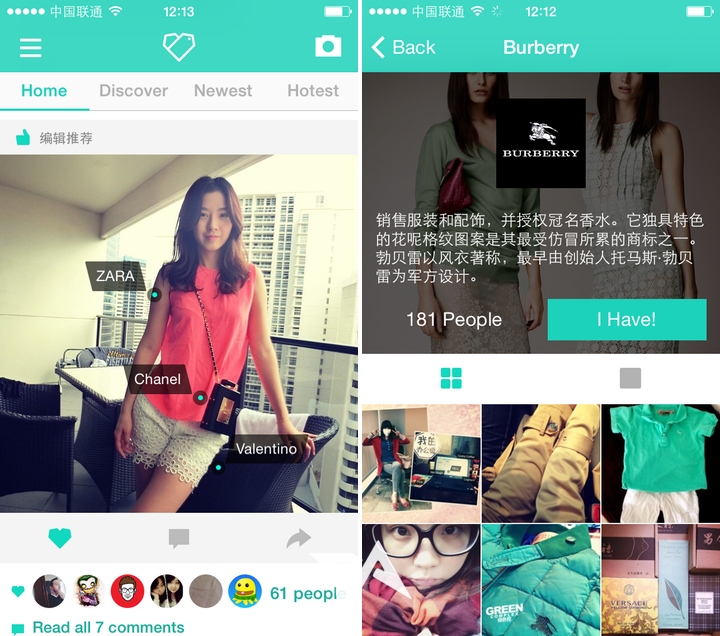 Pinco spices things up with some fun themed sections, such as one where people can show off their workspace. The app looks crisp and minimal, as we'd expect of the startup app development company that makes Weico, a very good-looking third-party app for Weibo.
(See: Weibo's content gap: just 5% of users post nearly all original content)
Showing off swag with Nice
Nice supports Facebook (in addition to Weibo) and works fully in English, so it's aiming at a global audience for this new social network. This is what it looks like when you take a photo: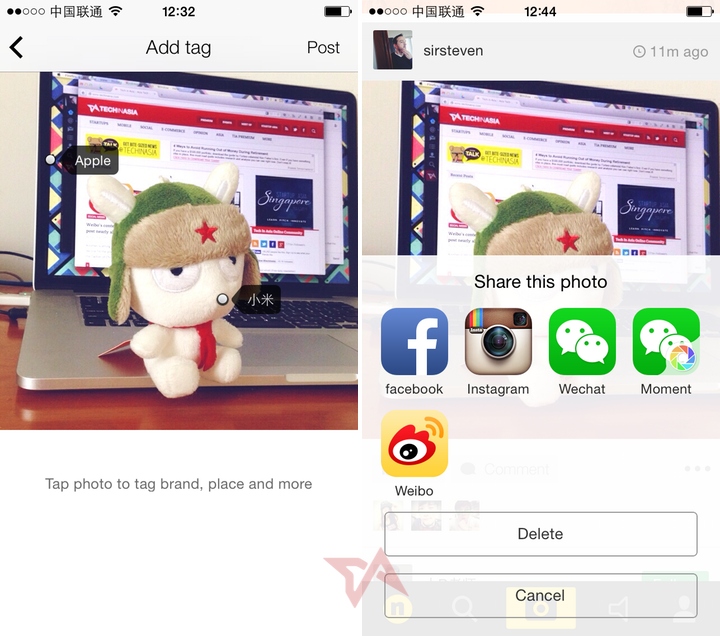 And browsing around the app: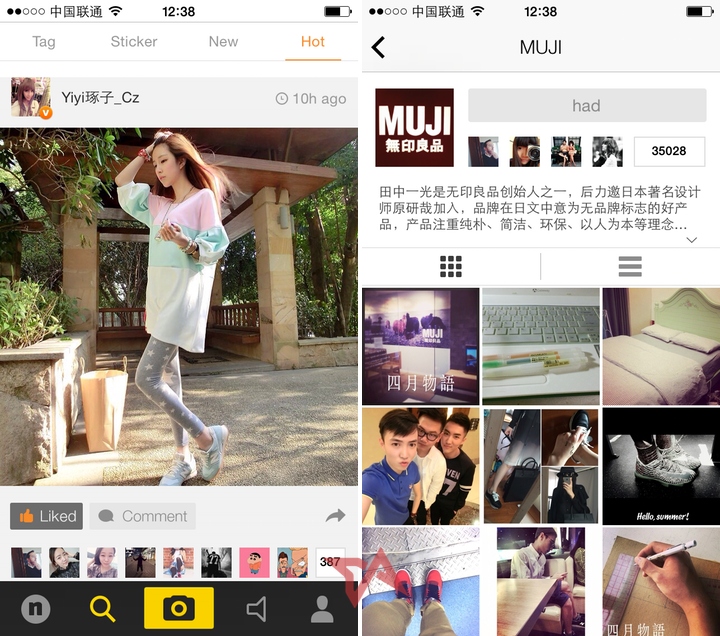 Nice lets you tag anything you want, not just brands. You could tag "work", "car", your city, or anything you fancy. That makes the app a bit more disorganized than Pinco, but it could be useful for those who want to find people nearby.
With a strong focus on brands – and with users that are a brand's holy grail: China's emerging middle class – these apps could make some money from social media marketing and other clever promotions. For the moment, these fledgling apps are ad-free and devoid of any promos.
Instagram allows people to tag brands and other things, but it's an often overlooked feature that was added quietly about a year ago; I've not seen anyone I follow tag a designer brand. A couple of fashion apps are doing it too, such as WearToday. But there's still room for social/photo apps to make this their speciality. We've seen Chinese startups lead the way in niche photo apps before – though the rest of the world decided not to follow. Remember the photo app that lets you add sound snippets? No? Well, it's still going strong in China, but that trend didn't go viral among app makers around the world. Perhaps this latest idea will.