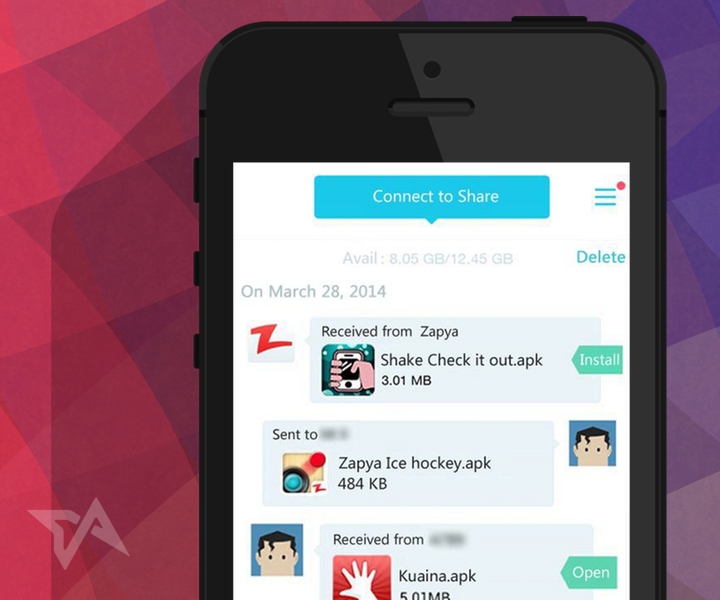 The Chinese makers of file transfer app Zapya have secured US$20 million in series B funding from IDG to help grow the business both in China and overseas. This was first reported by Chinese tech blog 36Kr.
Zapya – which is available in English or Chinese (where it's called Kuaiya) – makes it easy for people to share files, peer-to-peer, over wi-fi so long as everyone involved has Zapya installed. Requiring no uploads or downloads (and, technically, no actual web connection), it claims to be faster and more reliable than using cloud storage, and less finicky than using Bluetooth or NFC for file-sharing. It works across PC, Android, and iOS. It seems a lot like the excellent Instashare, which I use almost daily whilst working.
See: Chinaccelerator lands in Shanghai with 9 new startups to watch
The startup has made use of its peer-to-peer tech to make games that people can play between two devices without needing an internet connection, such as
Zapya Ice Hockey
(which is technically air hockey), but those are confined to the Chinese market for now.
Previous series A investors included Northern Light Venture Capital and Beijing-based Innovation Works.
Zapya is free and available in English for iOS and Android.
(Source: 36Kr)