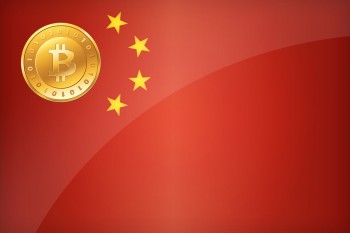 You may recall that this Spring, the price of the virtual currency Bitcoin went a little crazy. Valued at just $13 per bitcoin (BTC) at the beginning of the year, the currency had jumped to nearly $300/BTC by April before dropping precipitously. Right now, the currency is more stable and is trading at around $90/BTC, but the Spring spike and subsequent drop caused a media sensation that reached China, where many people learned about the currency for the first time.
Apparently, the currency's fluctuations didn't worry Chinese investors much, though, because what was once just a few scattered miners has reportedly sprung into a full-fledged industry. Techweb reports that China's bitcoin scene now has everything from professional bitcoin investment services to customized bitcoin mining chip manufacturing. And indeed, wherever we looked, it seems services have sprung up, or grown significantly in popularity. For example, where the West has Mt. Gox — an online bitcoin exchange platform — China now has a variety of its own platforms including btcchina, btctrade, FXBTC, and Bter (among others). And while some of those have been around for quite a while, their popularity over the past few months has skyrocketed. Take a look, for example, at the Alexa traffic chart for btcchina, which has been around since 2011: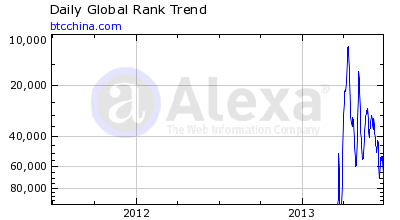 Unsurprisingly, the bitcoin industry is also all over Taobao, where you can buy everything from computer chips to custom mining rigs to bitcoins themselves.
The big question mark surrounding all of this, of course, is what China's government will ultimately say about the all-digital currency. To date, the government hasn't made a peep about Bitcoin — at least not officially — but as an entire fledgeling industry continues to grow around bitcoin and more and more Chinese investors get interested, it seems less and less likely that the government will hold its silence forever. When it does act, the restrictions it enacts could be devastating to this new industry; China controls its own currency quite carefully and it's unlikely that the government will permit bitcoin to grow in China forever without strict regulation.
But, of course, the whole point of bitcoin is that it's not managed by any central authority, so its creators are not likely to be cooperative in integrating it into China's economic management systems. This whole thing may be on borrowed time, then…but for now, China's bitcoin community continues to grow.