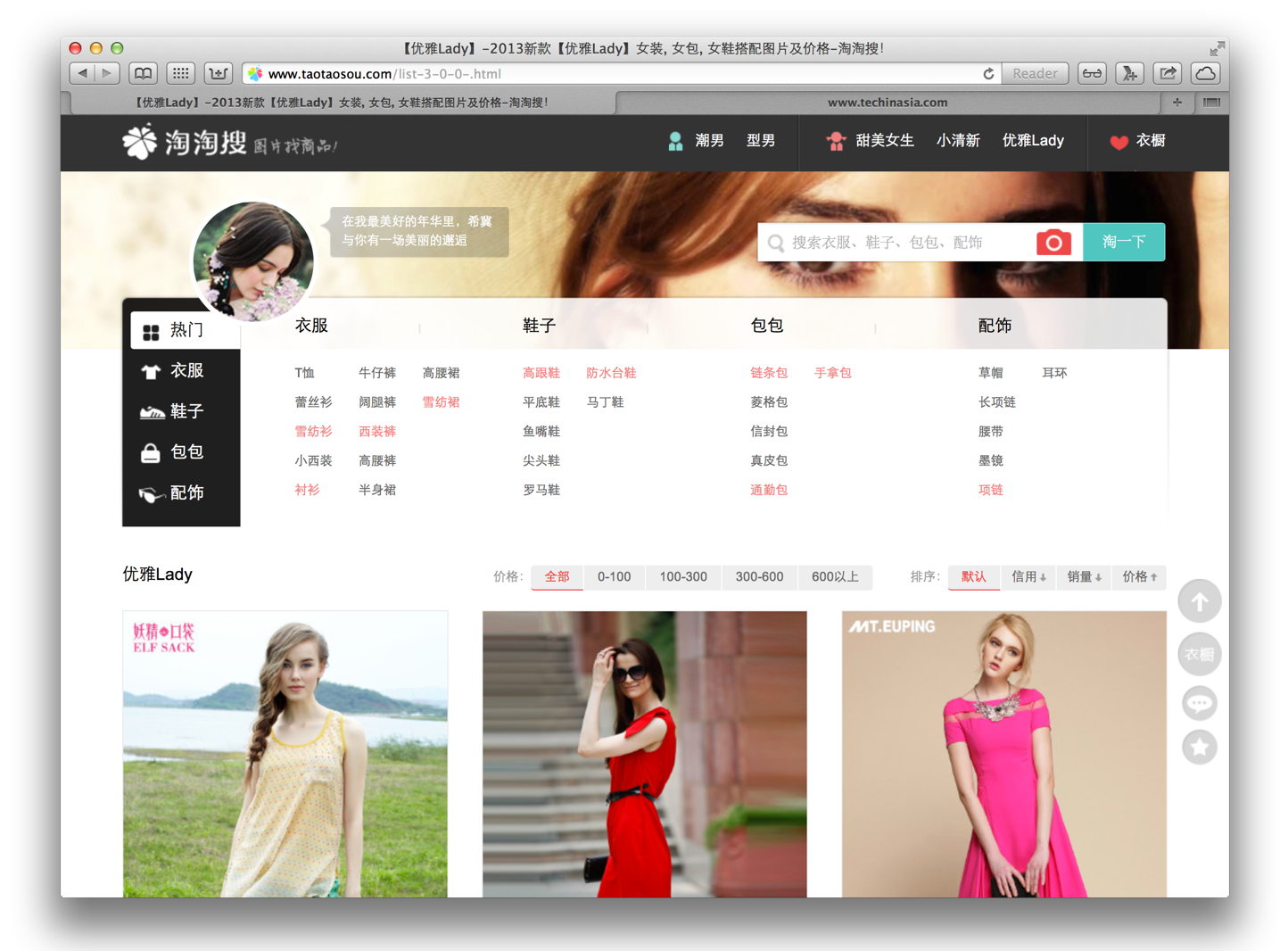 China e-commerce industry is worth close to $200 billion this year in terms of sales. Inevitably, all those e-shoppers need some guidance – and perhaps some useful price comparisons – without jumping from website to website. One such handy shopping search engine (and perhaps the best-looking of the bunch) is TaoTaoSou. The search startup has revealed today that it now has series B funding to help it grow from CDH Investments and DT Capital.
The value of this new round hasn't been revealed, but TaoTaoSou now has a grand total of $20 million in funding from two major series plus seed-stage.
TaoTaoSou's name is deliberately evocative of Alibaba's iconic Taobao shopping site. There is one actual connection between the startup and the e-commerce giant, reveals 36Kr, as Alibaba has previously put some funding into TaoTaoSou. Of course, Alibaba has its own price comparison service in the form of eTao, so perhaps the company is hedging its bets.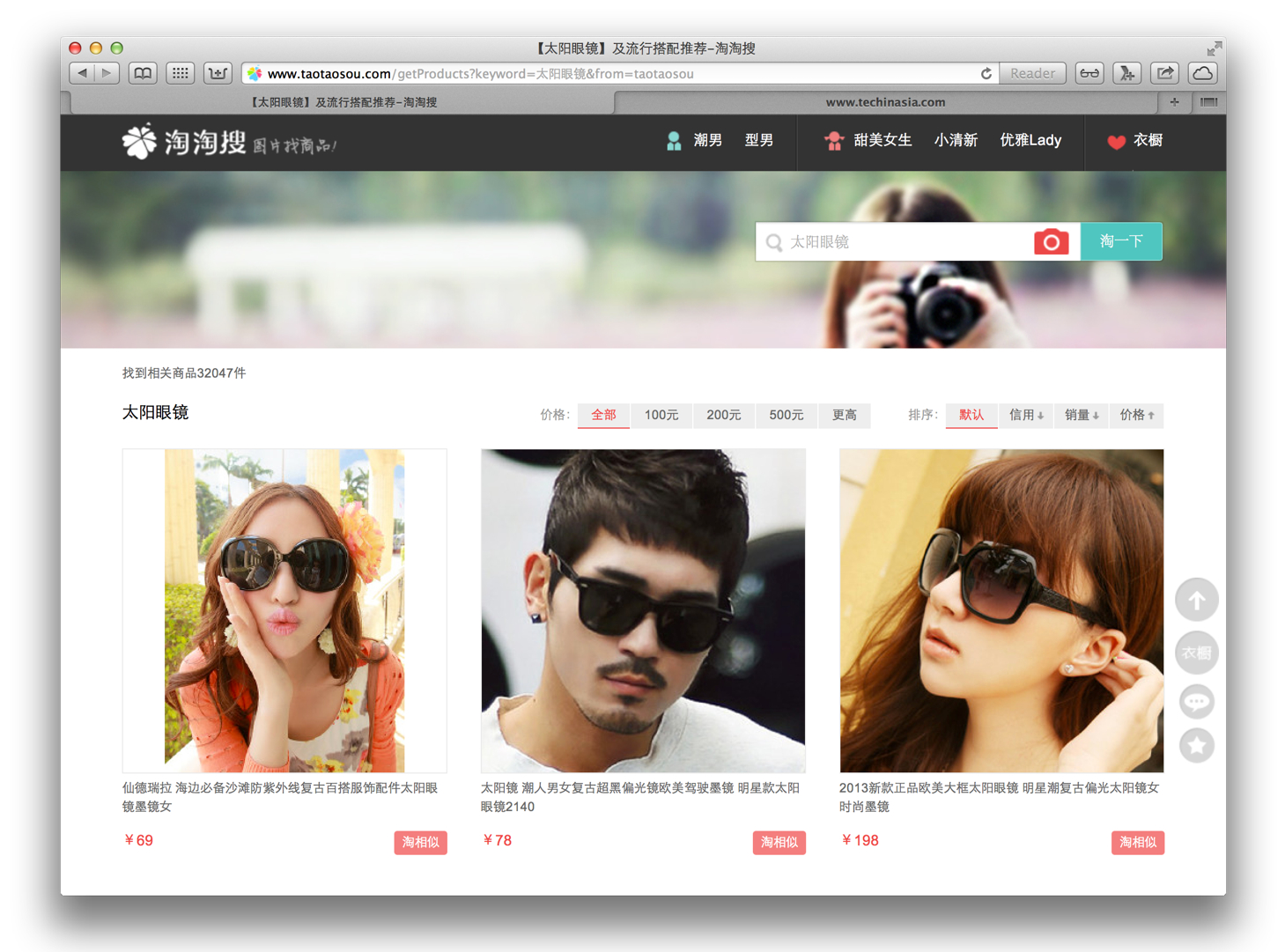 There are certainly plenty of shopping search options in China. Aside from the two we've just mentioned, there's also one from Netease, one from Qihoo, a late-emerging one from Baidu, and other startup ventures such as B5M, which pulled in $7 million in funding last year.
TaoTaoSou does some clever stuff that most of its rivals do not, such as searching from uploaded pictures (to help you find a style you saw on the web), and letting users save a 'fashion collection' of images. Yes, it's aimed mainly it women.
The shopping search engine launched in 2010 and got a boost with early seed funding from Alibaba; TaoTaoSou then got series A funding in November 2011. Last summer the site had 80,000 monthly users.
(Source: 36Kr – article in Chinese)