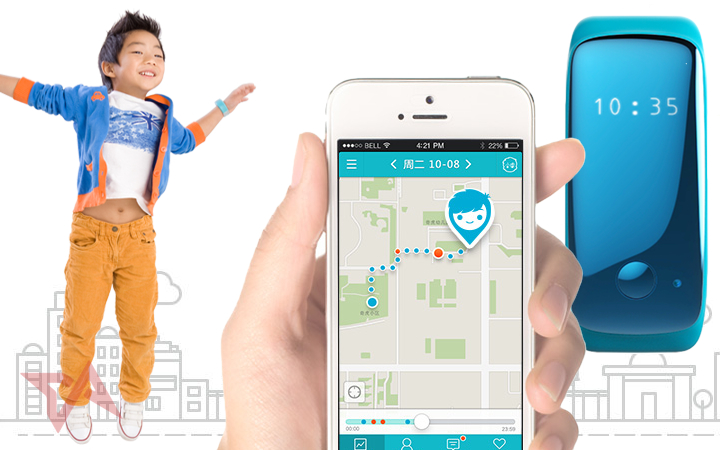 Chinese web giant Qihoo (NYSE:QIHU) has long been known for making anti-virus apps and other bits of software. But now the company has created a piece of hardware with a different approach to keeping safe – a GPS-equipped bracelet-smartwatch combo that helps parents keep track of their kids.
Called 360 Kids Guard (our translation), it takes the shape of a cute and colorful bracelet with a digital watch that's worn by your child. For mom and dad there's an iPhone or Android app. Whenever that app is launched, it shows where your child is, and even shows the path of their recent movements. You can set particular destinations – like your child's kindergarten – so that the kid's bracelet can effectively check in when arriving somewhere, prompting a smartphone notification.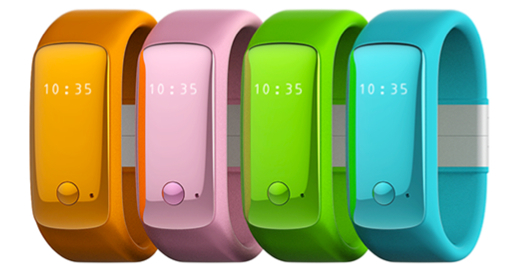 The Kids Guard smartwatch also holds a micro-SIM so you can call your child from within the Kids Guard app, though I don't believe that children can initiate a call.
The 360 Kids Guard bracelet is a neat bit of wearable tech that's not too dissimilar from fitness-tracking hardware like the Jawbone Up or the Misfit Shine. It's not yet on sale, but it's up for pre-order on this new Qihoo Kids homepage. No word yet on its pricing.
I guess that a woman could also slip one into her husband's manbag to keep track of a cheating rat, though the bracelet is far from inconspicuous.
Here's a demo video that shows the app in use:
(Hat-tip to @niubi, who runs the Sinocism newsletter, for spotting this)
(Editing by Paul Bischoff)