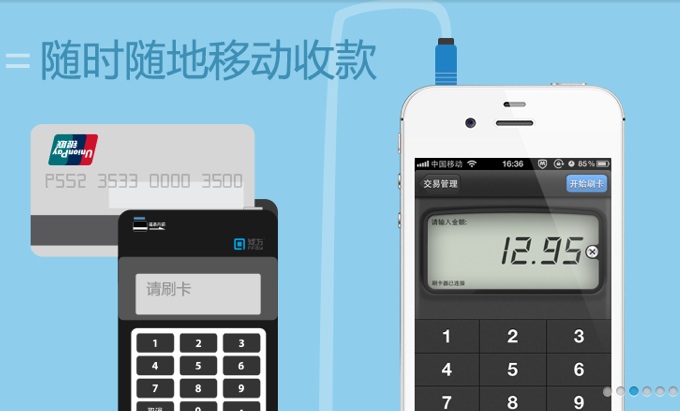 QFPay, maker of a Square-like gadget for taking e-payments via a smartphone, has secured series B funding worth $16.5 million, 36Kr reports today.
It hasn't been revealed who the investment is from, but it's worth noting that QFPay's first major round of funding back in early 2013 was led by Sequoia Capital.
QFPay's main product is QPOS, which looks like a mini calculator. It connects wirelessly to Android tablets or phones, or iPhone or iPad; or there's a wired version that hooks up to a PC. It can be used by retailers of all sizes to take credit card or bank card transactions.
110,000 businesses using it
QFPay – one of China's leading startups in this business-oriented e-payments sector – claims to have 110,000 businesses using its gadget right now. That's up from 10,000 when we looked at the company during its previous funding round. Its QPOS service sees over RMB 100 million (more than 17 million) processed in payments each day.
But this startup is up against rivals both big and small. There are similar products aimed at retailers, such as Lakala and iBoxPay, plus web giants such as Alipay (by Alibaba) and WeChat (by Tencent) are pushing consumers into mobile payments via their own e-payment platforms.
Check out the Chinese demo video here of QPOS in action:
(Source: 36Kr)
(Editing by Paul Bischoff)