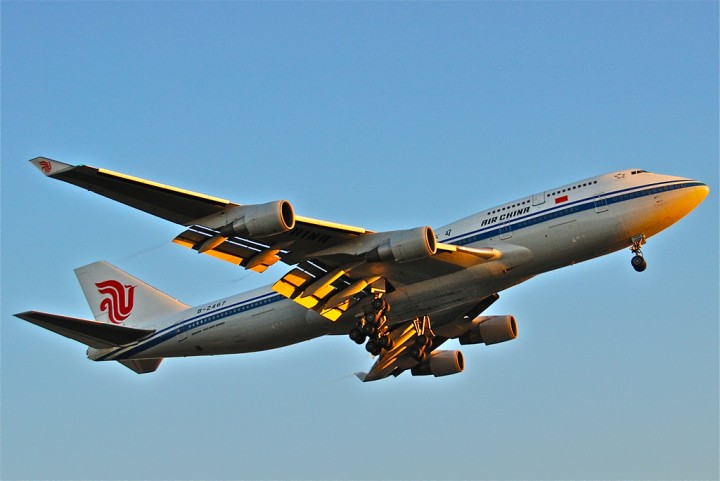 China's travel booking market has consolidated down to a few major players. But no one has really cornered the market on what Chinese tourists do upon arrival at a destination. International tourism is an especially promising industry, showing huge growth in the past couple years with no sign of slowing down.
Earlier this week, Chinese outbound tourism site Shijiebang announced it wholly acquired social travel guide app Tukeq for an undisclosed amount (hat-tip to TechNode). Shijiebang plans to use Tukeq to expand into the mobile market. It also plans to acquire one or two more tourism services this year.
Shijiebang offers both group package and self-guided tours for Chinese travelers abroad. We've seen nearly half a billion US dollars ploughed into similar outbound travel-related sites in the last year alone. The market is quickly consolidating, with those that don't receive funding quickly being bought up by those that do.This year alone, China's already witnessed a handful of eight- and nine-digit deals:
Here are the two biggest factors behind the industry's growth: China's growing middle class means more people can afford to travel overseas, and the country as a whole is getting more accustomed to making travel purchases online.
(See: China's online travel bookings to double by 2015)
New generation of travelers
Outbound tourism in China is divided into two distinct categories: DIY and group tours. In the past, only the extremely wealthy could afford to travel on their own and had access to visas. Pre-packaged group tours were far cheaper and don't require travelers to acquire individual visas before leaving the country. This is still a popular method of travel among older generations. A vacation usually consists of a couple dozen people following a tour guide around to the day's scheduled sites and attractions. Hotels and food are included.
But the market is shifting. For China's younger travelers, packaged group tours are no longer in style. They prefer the western mode of travel, DIY. Services like ByeCity and visa agencies setting up shop on Taobao make it easy and cheap to get visas, and more young people have the money to travel on their own. This gives them the freedom to plan their trips however they wish.
However, language barriers result in far fewer resources for those Chinese travelers with wandering footsteps. You won't find a Wikitravel or Lonely Planet page for every destination like you can in English. That means arranging local guides, tickets, and transportation prior to departure is still a must – and a huge opportunity for China's online travel industry.
These companies are partnering with thousands of local travel agencies left and right to give the most comprehensive and thorough listings at the best prices. Supplementary products and services are also cropping up, like last-minute deal finder Go and travel expense management app Baoku.
Further pushing the slide toward DIY is the Chinese government's crackdown on "zero-dollar-tours". These are extremely cheap group vacation packages where tourists are pressured to buy overpriced goods and services after they arrive. Meanwhile, the tour organizers make money from kickbacks they get from certain retailers. Beijing's tougher regulations on these scammy tours led to a decrease in outbound travel growth in the last quarter of 2013.
(Image credit: Flickr user Aero Icarus)