Most users of Sina Weibo or Tencent Weibo won't realise this, but every time they use an emoticon on the Twitter-esque social networks, they're contributing towards an art installation that transforms the ambient lighting of Beijing's Olympic Pool building.
It's part of a project by conceptual artist Jennifer Wen Ma in collaboration with lighting designer Zheng Jianwei. It basically turns the emotions of Weibo's hundreds of millions of users (there are 500 million on Sina Weibo alone) into a cue for the building's mood lighting. The Olympic Pool – affectionally known as the Water Cube in both Chinese and English and which was made for the 2008 Beijing Olympics – is made up of a skin of strong plastics attached to its bubble-shaped exterior framework, making it really well suited to this kind of lighting experiment.
As spotted by Mashable [1], Ma and Zheng conceive of the conjoining of light and social media as something "organic". She adds:
The analysis of the emotions expressed […] will create a unique picture of the day that will be communicated through contemporary color theory, light, composition, rhythm and movement on the building. Separate but inseparable as part of a larger entity, the artwork represents a symbolic balance of individuality, creativity and social responsibility of Chinese citizens.
Check out more images of the Water Cube below as it adapts to all those social media emoticons.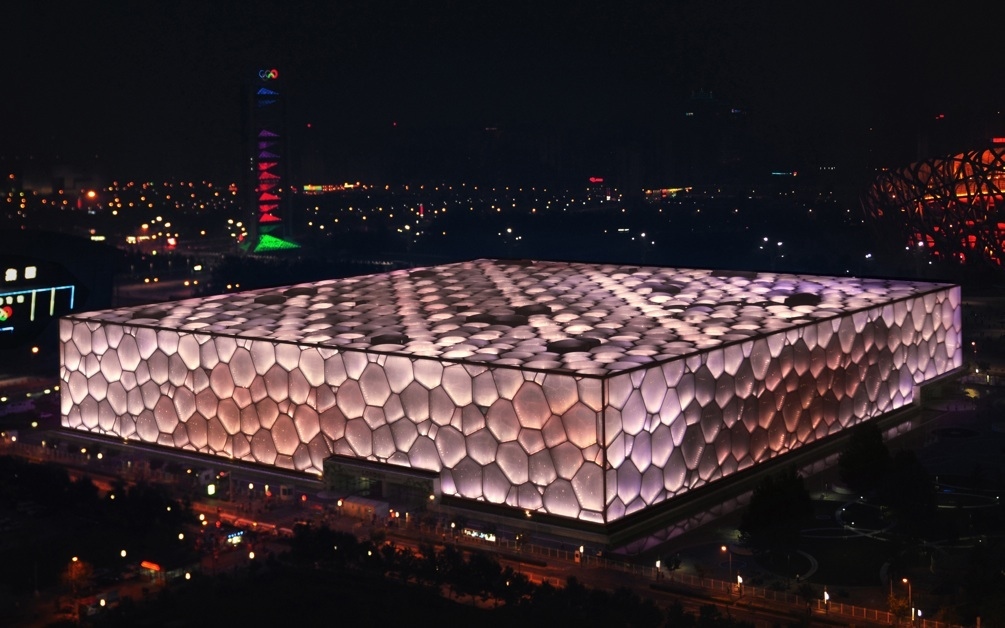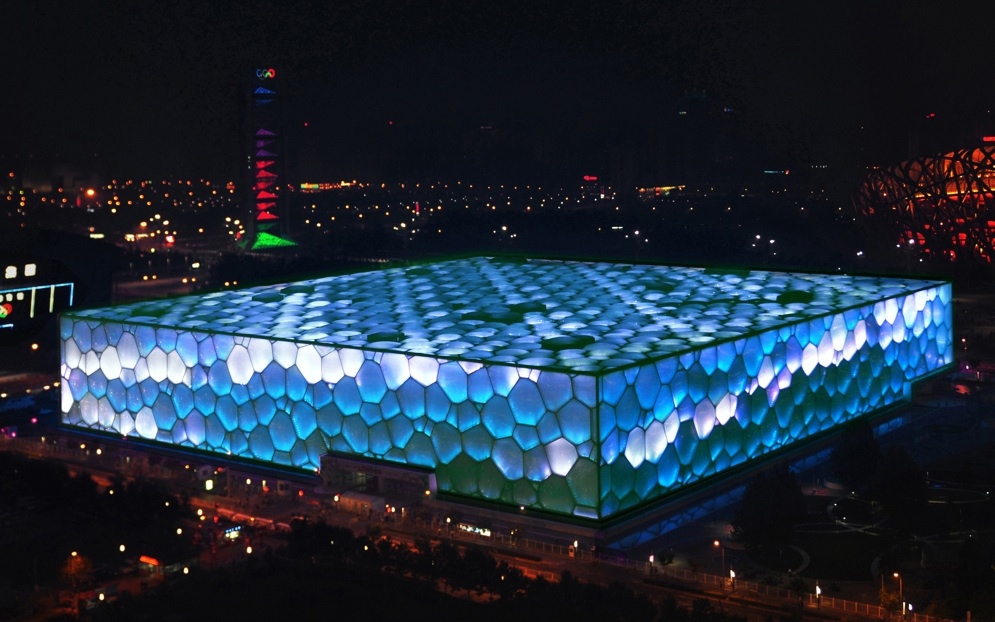 (Editing by Enricko Lukman)
---
Dear Mashable, neither Sina Weibo nor Tencent Weibo are actually "Twitter", but you somehow decided it was more convenient to just name the wrong social network in your headline. Just sayin'.  ↩