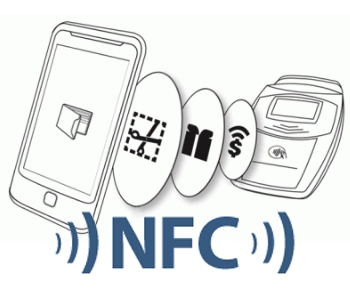 China looks set to adopt the worldwide NFC standard for contactless payments, in a move that could be a boost to the usage of smartphones for making cashless transactions in stores nationwide. The development came at a major e-banking summit in Beijing yesterday, where an official at the People's Bank of China (PBoC) announced that the widely adopted 13.56MHz NFC protocol was the way to go. The PBoC acknowledged that other agencies need to approve this move first, and that it might be rubber-stamped by the end of 2012.
Uptake of NFC has been limited in most countries, held back by a lack of affordable smartphones that have an NFC chip inside, and the many and confusing forms of cashless payments there are out there. This year, a lot of big-selling phones came equipped with NFC – such as the Samsung Galaxy SIII and the HTC One X (though not the iPhone 5) – thereby giving a larger potential user-base. NFC can be used to transfer data at very close range, and can be used to do anything from sending a contact card between two phones to using it to pay for a coffee by just tapping your phone against the special NFC receiver at some stores.
The Chinese payments platform Unionpay, the biggest Maestro-like banking alliance in the country, has been pursuing NFC payments for some time, and claims to have 1.2 million NFC-equipped payment terminals at stores across the country. Next it'll be a question of getting people to trust it and then use it.
But it leaves the nation's biggest mobile telco, China Mobile (NYSE:CHL; HKG:0941) in a quandary, as it has been pursuing 2.4GHz RFID-SIM contactless payments since 2009. However, China Mobile was hedging its bets all along, and has been prepping NFC as well with its recently-unveiled "China Mobile Wallet" service which will roll out soon. The nation's other two telcos, China Unicom and China Telecom, also have an NFC strategy, including selling hardware add-ons for people whose phones don't have an NFC chip inside.
[Source: Marbridge and China Mobile Labs]