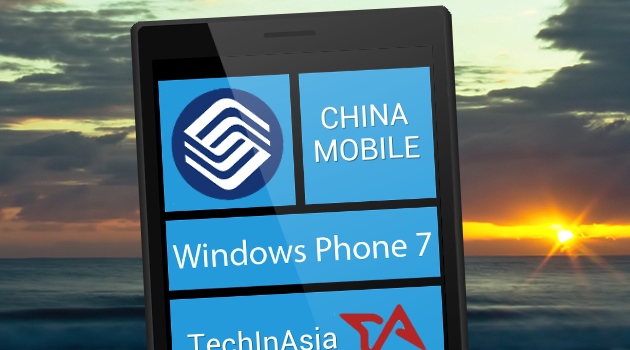 With China's Congress in session, the Minister of Industry and IT, Miao Wei, has revealed that the country will not launch a 4G mobile network for another two to three years. Although 4G trials are currently underway in a few cities, the minister said that the timing was dictated by the building of the higher-speed network's base-stations, which ought to exceed 200,000 by the end of 2013. And that's when a nationwide roll-out might actually happen.
For now, China Mobile (NYSE:CHL; HKG:0941) will have to make do with its 3G network which uses the home-grown TD-SCDMA protocol that's not used anywhere else in the world. This has made it tough to get killer devices onto the network – though it finally did last year, with help from the likes of Motorola (NYSE:MMI) with its customized-for-China Atrix phone. But the country's leading mobile network needs another boost, prompting one China Mobile executive to hint that China Mobile will soon launch a Windows Phone 7 (WP7) device – that would most likely by a HTC or Nokia model. Both HTC (TPE:2498) and Nokia (NYSE:NOK) are racing to be the first to launch a WP7-powered phone in China, and so it seems that China Mobile will be in on the action.
That's in contrast to China Mobile's misfortune in not being able to persuade Apple to make a TD-SCDMA version of the iPhone. Nonetheless, just over 15 million locals use their unlocked iPhones on the network anyway, using mere 2G (i.e. GPRS) if they want to get mobile data.
In the interim, the IT minister said that China's three mobile telcos will have to boost their 3G network in order to bring on more subscribers before the move to 4G. For the government's preferred mobile network, the semi state-owned China Mobile, that means planning to have as many as 400,000 TD-SCDMA (3G) base-stations in three-years time – critical to a smooth handover to 4G. The country saw 80 million new 3G users in 2011, and the grand total now stands at over 127 million 3G subscribers out of a billion nationwide phone users.
But the future 4G landscape will be fragmented by differing protocols – just as was the case with 3G. China Mobile will use the LTE TDD variant (though it's not a homegrown solution, unlike TD-SCDMA), while most American networks use LTE FDD. The former is better known as WiMax, and the latter as simply 'LTE.' China is pushing for LTE TDD to be the global standard.
[Source: HC360 Telecom news – article in Chinese]