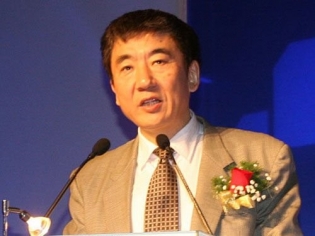 In the era of former CEO Wang Jianzhou, China Mobile was organized according to Wang's "One China Mobile" policy. The massive telecom company was separated only by location, organized into subsidiary companies by provinces and major cities. All of China Mobile's business in Beijing, for example, was operated by Beijing Telecom, a China Mobile subsidiary.
But China Mobile has a new CEO in Xi Guohua, and Xi is taking the company in the opposite direction. According to an article in China Business News, Xi's strategic buzzword is "professional specialization," and the CEO has been busy shifting the company from its current location-based configuration to a new approach that will see the company re-split into subsidiaries based on their specific missions.
It is, in a very real sense, the opposite of Wang's "One China Mobile" policy because Xi apparently intends for these specialized groups with a relatively high degree of autonomy, focusing on their specific missions without much interference or intermingling with other parts of the company.
Xi will also create a subsidiary internet company during the second half of this year, as well as subsidiaries to focus specifically on mobile clients and on China Mobile's international business. It's not clear exactly how Xi plans to use the internet company — whether that refers to China Mobile's operations as an ISP or something else entirely isn't clear — but the company will have its own director, and employees will being peeled off local subsidiaries around the country to help staff the new company. Xi may be hoping to follow in the footsteps of China Telecom, which has seen success with internet subsidiaries like its Tianyi video service.
[China Business News via Sina Tech]