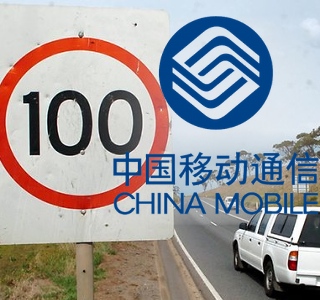 It took over three years to materialize, but finally it's happened: China Mobile now has over 100 million 3G subscribers. The milestone is revealed in the newest China Mobile (NYSE:CHL; HKG:0941) monthly data for February, showing that it has 104.49 million on its 3G service right now, up from 94.98 million in January.
Running an unusual, homegrown TD-SCDMA 3G network, the transition to 3G has always been a bit painful for China Mobile, its dominant position in the country during the 2G era slashed to the relatively tiny lead it has at present. Its much smaller nearest rival, China Unicom, has 83.48 million on 3G in its new February numbers; Unicom benefits greatly from supporting a lot more phones on its common W-CDMA 3G system, including Apple's iPhone and the Samsung Galaxy SIII.
How about the next stage in mobile data? China currently has major city-wide trials in over a dozen areas, but there's no set date on a nationwide roll-out. China's tech ministry, MIIT, has indicated that 4G licenses might be issued later this year – but 2014 is still a more likely starting date.
China Mobile looks to be ahead of China Unicom in terms of LTE preparedness, so the tide could turn in favor of the world's biggest telco once 3G begins to fade out in the years ahead. Authorities anticipate that there'll be 60 million 4G subscribers in China by 2016.
Check out our graph of quarterly 3G growth in China in the past three years: