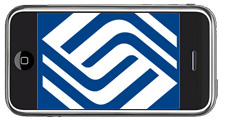 China Mobile (NYSE:CHL, HKG:0941) used to be the king of China's telecommunications industry. Sure, Unicom and Telecom existed, but why would anyone use them when China Mobile's coverage was so much better? That was what my Chinese friends told me when I first came to China in 2007. But oh, how a few years can change things! China Mobile remains China's largest player in the mobile arena, but the advent of 3G and the increasing popularity of internet-based apps has slowed its growth significantly. Behold some charts:
So what the heck is going on here? Obviously, it's complicated, but the number one reason for the slowing of China Mobile's growth is that thanks to the increasing popularity of 3G, China Unicom and China Telecom are eating China Mobile's lunch. China Mobile's 3G is on a TD-SCDMA network, which is widely considered to be inferior to other 3G technologies. As a result, when previous China Mobile 2G customers choose to make the jump to 3G, they tend to switch carriers, too. So China Mobile is picking up new customers more slowly, and those new customers tend to be paying it less, too, because they generally just want regular — not 3G — service.
China Mobile hopes to escape its 3G funk by leading the way with a 4G-LTE network, which it is already testing in several cities across China. But it has thus far had difficulty landing the permits — it appears the government wants to allow 3G networks to develop for a while before letting 4G into the country — and the implementation of 4G may still be years away.
[via Sina Tech]