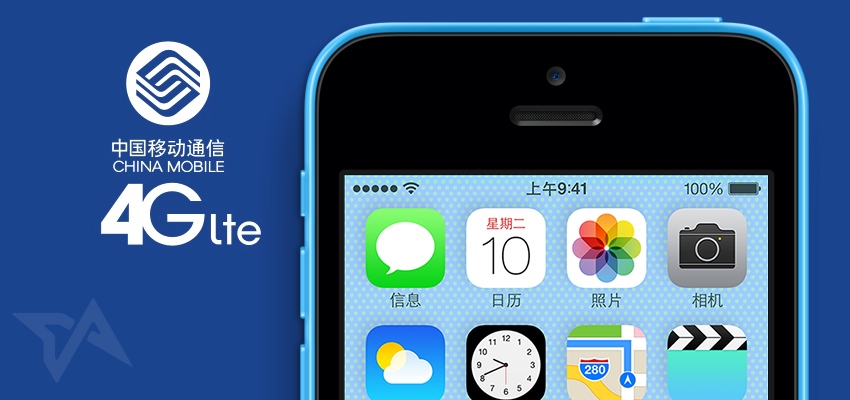 Apple (NASDAQ:AAPL) unveiled the iPhone 5S and 5C overnight in Asia. While the much-anticipated China Mobile (NYSE:CHL; HKG:0941) deal didn't materialize, the new iPhone 5S and 5C models have just been given regulatory approval to run on China Mobile's upcoming 4G network.
China's Ministry of Industry and Information Technology (MIIT) has now certified both the 5S and slightly cheaper 5C with its network access license. Though dated August 30 (see below), the MIIT certification popped up on the site this morning. The devices are already permitted to run on China Unicom's and China Telecom's 3G networks.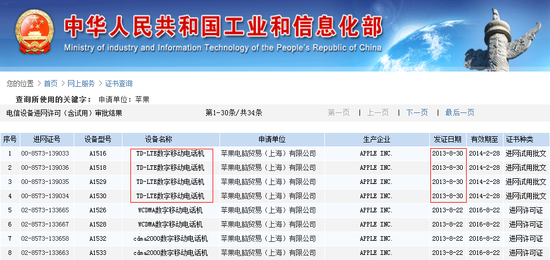 Looking closely at the MIIT document, it shows two iPhone variants that have't been announced yet: the A1516 variant of the iPhone 5C, and the A1518 version of the iPhone 5S. Perhaps those will support China Mobile's 2.5GHz TD-LTE network, which is expected to go live nationwide later this year. No date has been set, and China Mobile is waiting for the nod from authorities.
So the certification points to the new iPhone 5S and 5C eventually appearing on China Mobile's TD-LTE network, but it's still too early to tell. Indeed, China as a whole is awaiting its 4G roll-out.
Previous iPhones haven't supported China Mobile's 3G network (which uses a homegrown TD-SCDMA protocol), so the arrival of 4G will boost China Mobile greatly, and finally give its users access to mobile data on their Apple gadgets.
The iPhone 5S and 5C will launch in China (supporting China Telecom and Unicom) on September 20.
(Source: QQ Tech – article in Chinese)
(Editing by Paul Bischoff)