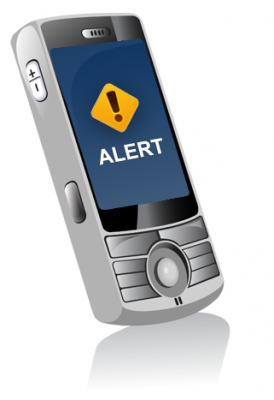 Beijing's deadly floods this summer quickly became an avenue for criticism of the government when it claimed it would have been "impossible" to text a warning to the city's more than 20 million residents in a timely fashion. China Mobile's Guangdong subsidiary quickly proved this wrong by sending out more than 30 million warning texts about floods in that region shortly after the Beijing disaster, and now the company has come out and said that it has the capability to handle warnings in Beijing, too. In fact, Beijing Mobile (China Mobile's Beijing subsidiary) Party secretary Tian Limin says that with the government's permission the company is capable of sending out 25 million warning texts — enough to cover every Beijing resident — in under ten seconds.
The company is also planning to do more to improve service in low-service areas to ensure that when warning texts are sent out, everyone actually gets them. This involves installing mini signal "bases" in a lot of places, which has led to concerns among some residents that they are at risk from increased radiation. Tian, however, says that citizens need to disabuse themselves of the notion that these bases cause any radiation risk to humans.
The catch to China Mobile's high-speed warning plan, of course, that it can't warn anyone without the government's permission and cooperation, which obviously it didn't have when the flooding occurred this summer. The next time disaster strikes Beijing, the government is probably more likely to turn to telecom companies given the embarrassment caused by this summer's failure. But it's still a little disconcerting that even if Godzilla stomped his way past a China Mobile office, the company still couldn't tell anyone about that until the folks in Zhongnanhai had signed off on it.
[via Sina Tech, Image source]