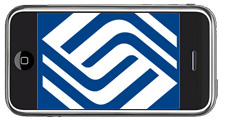 China Mobile (HKG:0941, NASDAQ:CHL) has been in the news recently for rather unflattering reasons (yes, China Mobile, corruption at the executive level does make you look fat), but chairman Wang Jianzhou wants to spread some good news: China Mobile has more than 15 million iPhone users.
Of course, that's especially impressive given that China Mobile's 3G network doesn't support the iPhone so China Mobile iPhone users can't get any 3G service. Although rivals China Unicom and China Telecom both offer iPhone-supporting 3G networks now, apparently millions of people just love China Mobile too much to leave it.
Of course, China Mobile isn't planning to stay out of the iPhone game forever. According to Wang, it has been continuously in contact with Apple, and its 4G-LTE network should be friendly to future iPhones, if it ever gets off the ground. The company has been having a bit of regulatory trouble because, it seems, the Chinese government wants to further develop domestic 3G before moving on to the next technology, but China Mobile did recently expand 4G-LTE test areas to more cities and may be able to have the thing up and running in time for the iPhone 5 to come out in China (likely early 2013).
[Beijing Daily via Sina Tech]