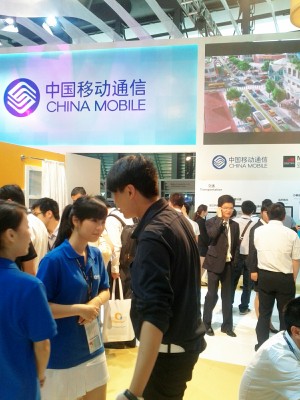 While you're busy enjoying your 3G service, China Mobile has been hard at work on its super-fast 4G TD-LTE network. And although there aren't actually any phones capable of using it on sale yet in China, vice-GM Li Zhengmao revealed yesterday that the phones are coming pretty soon.
In fact, Li says, there will be at least one 4G phone available by the end of this year. Halfway through 2013, there should be at least ten TD-LTE phones available, and in 2014 there will be more than 100, including Apple's iPhone. There should also be pretty decent service by then, as Li says the company will have 200,000 service bases set up by the beginning of 2013, and presumably hundreds of thousands more by 2014.
However, Li says this plan is still being approved by China's Ministry of Industry and Information Technology (MIIT). MIIT has been putting the brakes on China Mobile's 4G plans for a while now, so there's some reason to fear that MIIT may tell the company to slow down.
Even if the plan is approved, waiting two years for the iPhone probably isn't what China Mobile customers wanted to hear (the current iPhone isn't compatible with China Mobile's 3G network). I suppose 2014 is better than never, but I can't help feeling like if this is China Mobile's plan — and MIIT may well slow the company down even further — China Telecom and China Unicom are probably breathing a sigh of relief that regardless of whatever new phone Apple releases, they don't have to worry about a fast 4G competitor in China until at least 2014.
[Beijing News via Sina Tech]