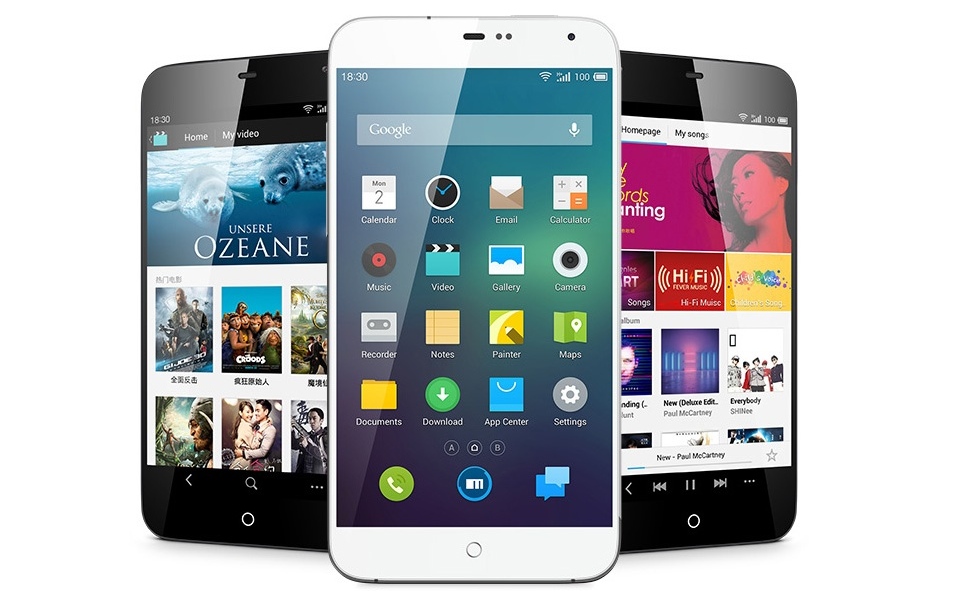 Chinese phone-maker Meizu is preparing to show off its flagship Android-based smartphone in the US ahead of entering the American market later next year.
A two-sentence press release from Meizu says: "As the first step in a long-term strategy to pursue the US market, Meizu will preview its line of smartphones at CES 2014. […] Meizu believes there's room in the U.S. market for another player." CES is on January 7 to 10 in Las Vegas. If you're going, Meizu will be at booth LVH#51001.
A Meizu representative explained to Tech in Asia that Meizu's "handsets will be available in the US market in Q2 of 2014." So that's between April and June. No other details are available yet.
Meizu's top phone right now is the MX3, first unveiled in September, which features a 5.1-inch 1080p HD screen, an Exynos 5 Octa processor, and Android 4.2 beneath the company's own Flyme skin. The MX3 will be showed off at CES.
We reckon that the Meizu MX3 is one of China's top five coolest homegrown smartphones right now. But it's been a bumpy ride for the Shenzhen company as it has been surpassed in its home market by Xiaomi's stratospheric rise in the past couple of years.
Meizu has been selling its phones in Hong Kong for a couple of years, but it has not officially ventured into other markets before. While rivals like Xiaomi has focused on Taiwan and Hong Kong, and Oppo has targeted Southeast Asia, Meizu is diving into the deep end in the US, a market dominated by on-contract devices from major telcos. Perhaps aiming at Southeast Asian markets like Thailand and Indonesia would make a lot more sense. Where do you reckon Meizu should launch next? Tell us in the comments.
(Hat-tip to Engadget for spotting this)
(Editing by Josh Horwitz)