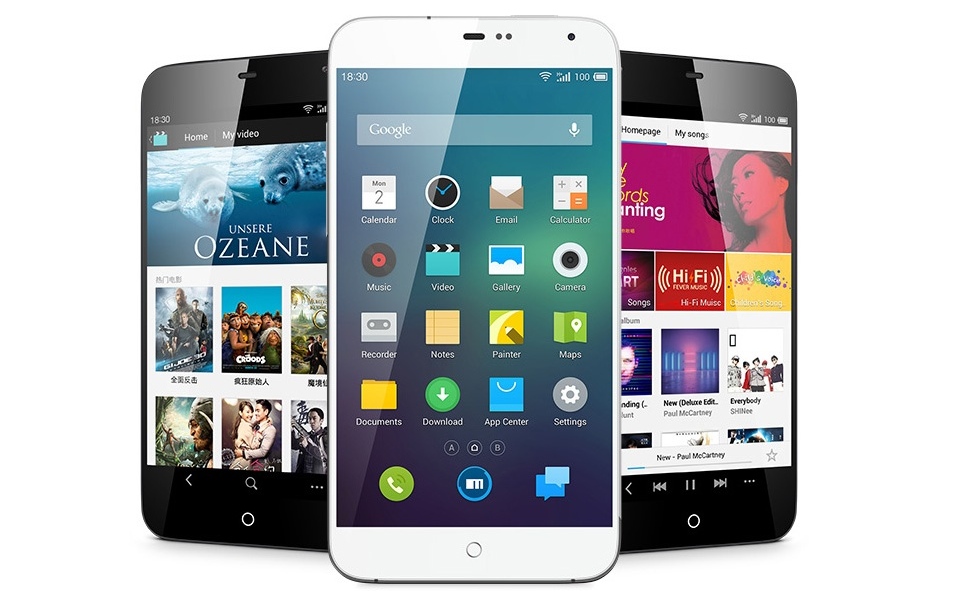 Chinese phone-maker Meizu unveiled its latest flagship phone, the MX3, last September, but it's getting a fresh wave of coverage today as the company makes its debut at CES in Las Vegas. Meizu also revealed today that it will launch for the first time in the US market in Q3 of 2014.
Meizu explains that it's showing off the MX3 only as "a preview of the phone that MEIZU plans to introduce into the US market" later in the year. That might be a reference to the next-gen phone (the MX4?) which will presumably surface at about the same time as the firm lands in America.
Meizu CEO Aber Bai promised a phone for the US that has "consumer-friendly pricing" and plenty of functionality but without the "increasingly complex features that can intimidate people who are just beginning to consider a smartphone purchase."
It's not clear how Meizu will deal with the telco-dominated US market where carriers like Verizon and AT&T can effectively kill off phones – or entire brands – by what they choose or refuse to offer to consumers on-contract.
Bring us your huddled masses (of smartphone brands)
Meizu will be following in the footsteps of compatriot phone-maker Oppo, which is making a big play for a western audience right now with the CyanogenMod OS special edition of its Oppo N1 phone. By the time Meizu debuts in the US, it might be up against a new Chinese phone brand in the form of OnePlus.
As for China's best-known startup phone-maker, Xiaomi, it's focusing on expanding to Singapore in the next few months, but it has made no indication of plans to venture into the European or North American markets.
In case you're curious, check out the hands-on video below from AndroidAuthority to see what Meizu's flavor of Android looks like:
(Editing by Josh Horwitz)