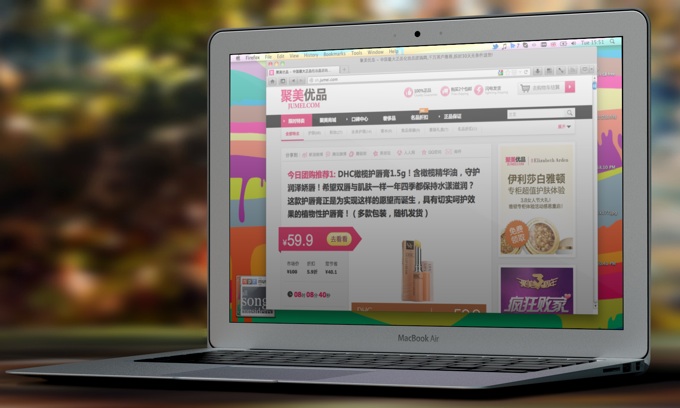 If you asked 100 Chinese people where they buy online deals for discounted restaurant meals, then I suspect most would give wildly different answers; but if you were to ask the same number of Chinese women where they get daily deals on make-up, I think most of them would say Jumei.com. That's because Jumei has shown the value in specialization in China's cut-throat group market, focusing solely on well-known brands of make-up and skincare products.
Jumei's CEO is Chen Ou. At 29 years of age, we recently listed him among 15 web entrepreneurs in China under 30. Chen recently told Chinese media that Jumei pulled in RMB 2.5 billion (US$400 million) in sales revenue in 2012 as a whole, and that the deals site has just started to turn a profit. That's a rare feat in the deals business.
Indeed, Chen reckons that Jumei can make $100 million in net profits by the end of this year on the back of an anticipated $1 billion to $1.6 billion in sales revenue in 2013.
Jumei is also expanding its scope. Aside from the usual deals, the site will soon launch an open platform online mall where merchants can set up a virtual storefront to sell make-up and a wider selection of fashion items. To ensure it picks up quality sellers, it'll only accept merchants who are already on Tmall, China's top B2C e-commerce site.
The stats from the Jumei CEO seem to put that specialist deals site on a par with some of China's top Groupon-esque sites in terms of sales, such as Lashou, 55Tuan, and Nuomi, who are also pulling in about $1 million per day from their sold deals.