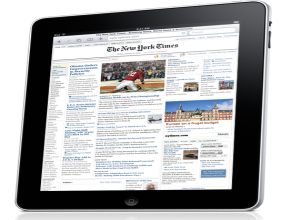 According to a report this morning in The Wall Street Journal, three individuals have been sentenced in Chinese court to prison terms for allegedly stealing details about the design of the then-unreleased iPad 2.
The Shenzhen court reportedly released statements on its Sina Weibo Microblog explaining the details:
Xiao Chengsong, general manager of Shenzhen MacTop Electronics Co., had offered 20,000 yuan, or about $3,000, plus discounts on MacTop products to a former Hon Hai employee named Hou Pengna, for information about the iPad 2. The court said Ms. Hou then paid Lin Kecheng, a Hon Hai research-and-development employee, to get digital images of the device's back cover from last September, six months before the iPad 2 was publicly announced. — WSJ
The sentences for Mr. Xiao, Mr. Lin, and Ms. Hou are 18, 14, and 12 months respectively with varying fines as well.
The iPhone and iPad accessory market can be a very competitive one, especially when a select few favored by Apple get advance looks so that they can have cases ready immediately after products are announced.
As for Hon Hai, also known as Foxconn, the company is continually making news for all the wrong reasons. Infamous for poor working conditions and a rash of employee suicides, the company's plant in Chengdu was also the site of a tragic explosion last month in which three people died.
Photo: techdigest