In an effort to stifle the spread of information related to protests in China's Inner Mongolia, the nation's web censors have taken action to try to stop discussion of the event via various social media channels. According to the Southern Mongolian Human Rights Information Center, QQ instant messenger and other internet chatting are "almost completely shutdown."
In addition the search term "Inner Mongolia" is blocked on the most popular social media sites. including both Sina and Tencent microblog platforms, as well as on social networking website Renren. Here are a few quick screenshots of how those searches look this morning.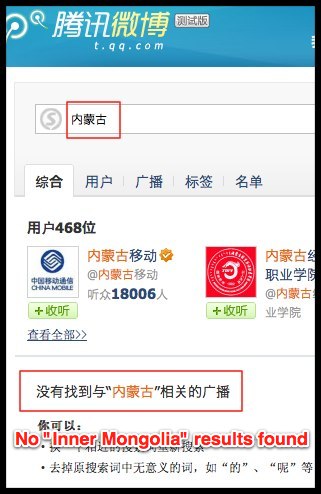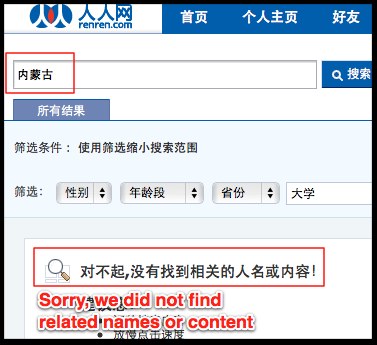 China is no stranger to clamping down on internet services during domestic protests. Back in 2009 during widespread protests in Xinjiang province, China essentially switched off the internet to control the spread of information. And after social media aided recent protests in the Middle East, China's net nanny has been far more active than usual. Expect China to continue to take a hard stance to keep news of this uprising quiet online.