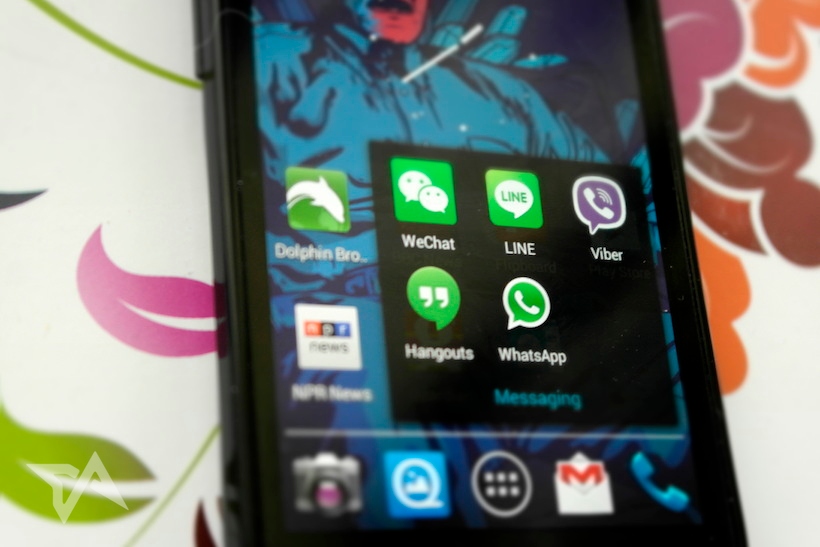 WeChat is pretty much ubiquitous in China these days, and the rise of the popular messaging app is seen in the huge impact it's had on how people use SMS. Or, rather, how people have largely stopped using SMS. New figures from China's Ministry of Industry and Information Technology (MIIT) show that people in China send an average of 39.8 text messages per month – which is barely more than one per day (well, 1.3 to be precise).
In these new figures for January to May 2014, MIIT says that people in China sent 314.62 billion SMS in that period, which is down 18.4 percent from the same period in 2013.
In that timeframe, the nation saw 27.25 million new phone subscribers – but not even all those new accounts can stop SMS from dying off. The country now has a total of 1.26 billion registered phone subscribers, though a number of people have multiple SIMs.
MMS – those annoying, often spammy, usually faulty multimedia messages – fell even more sharply. 26.09 billion MMS were sent from January to May, which is down 30.6 percent on the same period last year.
See: Indians now only send 2 SMS per day
Rise of mobile internet
Messaging apps – mainly WeChat in China, with efforts from Line, Alibaba's Laiwang, and China Telecom and Netease joint-venture Yixin struggling to pick up users – are clearly the cause of the decline in SMS, and China's growing number of mobile internet users will ensure that text messaging will be nearly extinct by this time next year.
In MIIT's calculations, China's mobile internet traffic is up 52 percent on the same point last year and has tripled in volume since the end of 2011 (Update: We mistakenly translated one section as saying China now has 701 million mobile internet users. It doesn't. That's removed from story). Also growing rapidly is WeChat's active user numbers: the app doubled its monthly active users from Q1 2013 to Q1 2014 and now has 396 million MAUs in the newest numbers issued by Tencent (HKG:0700).