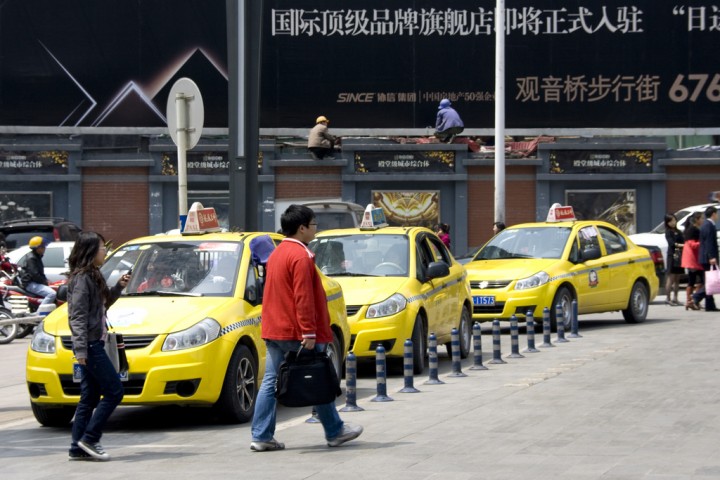 That was fast – just days after Chinese tech giant Tencent (HKG:0700) threw some cash into the massive series C funding round for taxi-hailing app Didi Dache, WeChat, Tencent's behemoth messaging app, has added a feature that lets users hail a taxi on-demand using Didi's network.
According to Tencent Tech (hat-tip Technode), when users press the "My Bank Card" button under the "Discover" section of WeChat, an option to book a cab appears.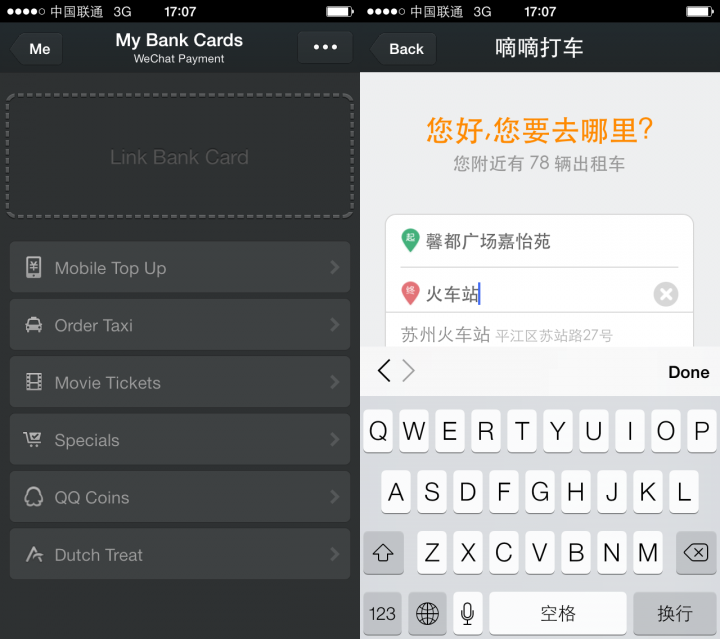 Users then enter their destination and press a button to hail a cab. After a driver accepts the offer, the user notifies the app that they're in the vehicle, and proceeds to confirm the monetary transaction through WeChat Payments.
Didi's service through WeChat is only available in Beijing for the moment, but the report states that a wider rollout should be expected in no time.
Didi, you can drive my car
The integration marks a win-win for both Tencent and Didi Dache, both of whom are competing to cement their market share within their respective industries.
Tencent is currently in the process of monetizing WeChat, which means the company must convince users to bind their bank accounts with WeChat Payments (which is just one inroad to the company's Tenpay e-payment service). Linking up with China's most popular taxi-hailing service give users yet another reason to do so, and a good one at that – no one likes to be cashless and in need of a ride.
Moreover, Tencent isn't the only tech giant to reach out to taxi-hailing apps. Last year Alibaba inked a deal with rival company Kuaidi Dache that let users pay for rides using Alibaba's mobile Alipay Wallet. Tencent's entrance into the space therefore falls in line with the two firms' tit-for-tat competition over mobile commerce. Just last month both WeChat and Alipay Wallet introduced online-to-offline payments for movie tickets.
Didi Dache, meanwhile, by moving its system onto WeChat, gets easy access to a boatload of potential customers who use the app on a regular basis. The messenger currently has over 270 million active users globally, the majority of whom likely reside in China.
Didi Dache currently occupies about 60 percent of China's market for taxi-hailing apps, according to iResearch. The company claims to have over 20 million registered users and over 350,000 drivers on its system, and it operates in 32 cities across China.
See: 10 taxi apps you can use across Asia
(Editing by Steven Millward)
(Image via Flickr user Pondspider)