Update March 27, 2014 @ 11:30am – China's state news agency Xinhua has released a report denying heavier scrutiny of US and UK video content online, citing an anonymous source from Sohu.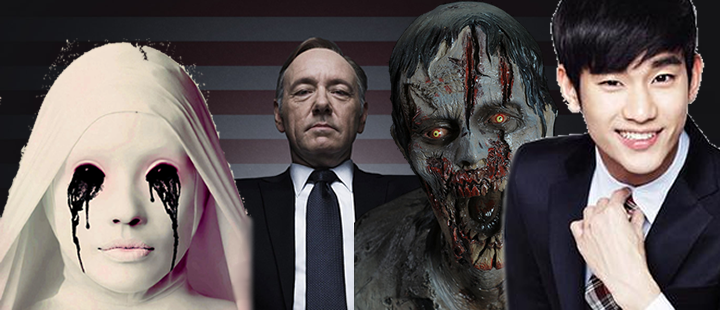 China's state administration of radio, film, and television (SARFT) is threatening to revoke the licenses of China's top online video portals if they don't crack down on unsuitable content, specifically on American and British TV shows, according to Hollywood Reporter. New rules will require censorship approval of all streaming video before it reaches the public.
China has 450 million online video viewers, and that number is rising fast. Youku (NYSE:YOKU) leads the pack with over 300 million unique monthly visitors.
The heavier prior restraint isn't just bad news for the video portals, but also for Hollywood studios that found an enthusiastic, lucrative, and massive audience in China. Besides license revocation, other penalties include confiscation of "illegal" income and fines. Previously, all such censorship was done internally by the company, but now major video sites must hire government-approved censors.
Some of the specific questionable titles include The Walking Dead, World War Z and American Horror Story, according to Techweb. It seems SARFT really hates zombies. Indeed, the government watchdog officially disapproves of gestures toward the supernatural, along with unpunished breaches of morality, and distorting value judgments.
Evasive maneuvers
One workaround that's become increasingly common is for studios to release two versions of each piece: one for China and one for the rest of the world. This method is already being used in many movies headed to theaters, and it doesn't always mean simply cutting bits out. In one famous example of sucking up to Chinese regulators, the theatrical version of Iron Man 3 added four extra minutes featuring two Chinese actors and product placement for a Chinese brand of milk. The blatant pandering was widely ridiculed. China only allows 34 foreign films to be screened in theatres every year.
As another alternative, many video sites have shifted some of their focus from western TV dramas to Japanese and South Korean TV, especially soap operas like Korea's My Love from another Star. China's television regulators cracked down on these shows by disallowing foreign content to be aired during prime time back in 2012. Prior to that, more than two-thirds of prime-time TV programs were eliminated altogether.
But some western dramas have already gained massive popularity in China, making them irreplaceable when it comes to attracting viewers. One example is Netflix's House of Cards, the political drama that's been provocatively critical of Chinese foreign affairs. Surprisingly, the internal censors have left it largely untouched, but that might be about to change.
These internet portals have become a sanctuary for foreign TV and movie lovers. Many of them offer a wide range of high-resolution streaming content that can't be found on TV or at local cinemas, and most of it is free with advertisements. They even theoretically help cut down on piracy, as the vast majority of content is legally licensed.
The new rules bring purchased content under the same jurisdiction as self-produced content. Legislation put in place earlier this year required that anyone who uploads video to these sites, including microfilms and other user-generated content, must be registered with their real names, and all microfilms must be censored before posting them.