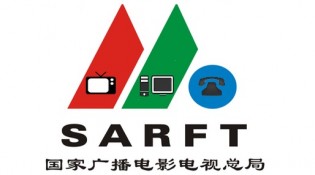 Our friends at SARFT have been quiet recently, so I figured they were working on something, and it turns out I'm right. In response to a State Council directive from a couple years ago, SARFT has put together what will be a state-owned and run internet and telecommunications company, financed primarily by the Ministry of Finance.
It's not all finalized yet, but the new company — its name might be roughly translated as the National SARFT Internet company — looks likely to receive a one billion RMB ($158 million) investment from the Ministry of Finance and a special dual network authorization permit from MIIT. Then, the idea is, the company will break the "monopoly" on telecom and broadband service held by China's three major telecoms (China Mobile, China Telecom, and China Unicom) which, just for the record, are all state-owned too. The company will also be a new provider of cable television, thus unifying the "three networks" as defined by the State Council.
"Unifying the three networks" (telecom networks, the internet, and cable TV networks) has been a goal of the Chinese government for years, but the establishment of a SARFT-based company to do this is a little concerning. SARFT, after all, is the agency that is supposed to regulate television and film, and it's somewhat famous for rather draconian (and often bizarre) censorship. China's current telecoms are state-owned too, of course, but I am still fairly certain that putting China's mobile and broadband networks into the hands of SARFT is not going to result in anything particularly good for consumers.
In fact, it's hard to see what advantages this company would create for anyone other than the government in general and SARFT in particular. China's three big telecoms compete fiercely, and the result is broadband and telecom service prices that are quite low. Moreover, it's hard to see how creating a company that controls cable television, telecommunications and the internet will be "breaking a monopoly" and increasing competition.
[via Sina Tech]