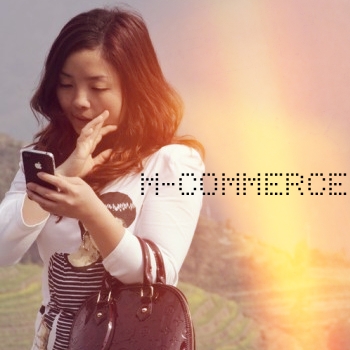 Julia Q. Zhu is the founder of Observer Solutions, a China-focused e-commerce consulting and research firm. Ms. Zhu specializes in e-commerce and technology research in China and the Asia-Pacific region. She formerly held management roles for Alibaba Group. Prior to that, she worked for iResearch in Beijing, a Chinese internet research and advisory firm. She's @juliaqzhu on Twitter.
---
On November 11, China's largest online shopping festival – the equivalent of Cyber Monday in the US – took place. On the two largest e-stores, Alibaba-owned Tmall and Taobao, Chinese consumers spent $5.7 billion in a single day, setting a new record for global e-commerce. On rival site Jingdong, people spent $1.6 billion over its longer promo period, which lasted 11 days.
These massive numbers made news headlines around the world. However, most stories overlooked the most significant aspect of the event – 25 percent of all purchases on Alibaba's e-stores were made using mobile devices. That's a strong indication that e-commerce in China is rapidly transitioning towards mobile in 2014.
While m-commerce in China was seemingly non-existent just two years ago, shopping through mobile devices such as smartphones and tablets has quickly gained acceptance among Chinese digital consumers. Amazon China announced on December 11 that the percentage of its sales coming from mobile devices increased by 142 percent in 2013. The top five most popular product categories for these Amazon China mobile shoppers are watches, phones and accessories, personal care and health items, jewelry, and automotive accessories.
$7.1 billion in m-commerce spending in Q3
New research from my firm, Observer Solutions, reveals that China's retail m-commerce sales reached RMB 43.3 billion – that's $7.1 billion – in the third quarter of 2013, representing a 141.9 percent increase compared to the same number in Q3 2012.
Growing off a relatively small base, m-commerce is expected to explode in 2014 given the rapid increase in mobile internet users, increased internet accessibility through mobile devices, and constantly improving mobile payment solutions in China. Research group IDC believes that Chinese consumers will buy up to 360 million smartphones in 2013 – and that sets the picture for mobile-based shopping in the new year.
M-commerce and China's new frontier
Mobile phones are already the most used vehicle for Chinese internet users to access the internet. According to official statistics from the China Internet Network Center (CNNIC), 78.5 percent of Chinese internet users accessed the web via their phones as of June 2013. Compare that to 69.5 percent accessing via desktop computers, and 46.9 percent via laptops.
Additionally, the rapid development of China's 3G network – there are now over 300 million 3G subscribers – and publicly available wi-fi spots combined with more affordable mobile devices are making access much easier for many Chinese. Especially when rural consumers likely only have one device and must choose between either mobile, laptop, or desktop computers – mobile will win the price-value equation. This is important because the new growth point of China e-commerce is transitioning quickly to China's rural and lower-tier regions, given that online shopping in wealthier and more developed coastal China is already well established. Mobile, as a result, is rising as a vital channel to connect e-commerce stores and online merchants to their end consumers in China's new frontier.
Payment solutions
China's large internet companies are fighting to develop innovative mobile payment solutions to take advantage of this emerging trend. Alipay, an online payment company run by Alibaba and which is similar to PayPal, is now making a concerted effort to steer its PC users to mobile, and also to get new users to download its mobile wallet style app.
The Alipay app allows users to do things like making a payment at a mall, using sound wave technology that works with any phone. Additionally, users can transfer money to a contact face-to-face via QR code, organize travel itineraries, collect electronic coupons, buy movie tickets, and much more. These highly practical functions make Alipay's mobile app the top source of mobile internet transactions, accounting for 78.4 percent of mobile internet payment transactions in 2013 (as of September).
Alibaba's major rival, Tencent (HKG:0700) has its own e-payment platform in the form of Tenpay. Tencent is now able to integrate that with WeChat, its highly popular messaging app. And so WeChat now incorporates mobile payments for its hundreds of millions of users in China. A WeChat user can pay for in-app emoticons, mobile game in-app items, movie tickets (yes, as does the Alipay app), and promotional offers provided by partner vendors.
WeChat recently partnered up with phone-maker Xiaomi to sell a batch of smartphones via WeChat. All 150,000 units available sold out in under 10 minutes.
Unlimited potential for m-commerce in 2014
China's e-commerce revolution is transitioning from computers to mobile in 2014. The spread of m-commerce, especially for millions of new consumers in inland China, will make it the purchasing channel of choice going forward.
Alibaba's visionary founder Jack Ma commented earlier this year, "The mission of Alibaba's mobile department is to eliminate Taobao – by replacing it with Taobao mobile". Now all Chinese e-commerce firms realize that it's time to move the business to mobile devices, before rival companies get the chance to steal a lead.
Jack Ma has been wrong about very few things when it comes to e-commerce in China. I'm placing my bets on m-commerce as the growth engine of China's e-commerce in 2014.
(Lead image credit: unmodified version of photo by Flickr user stevec77)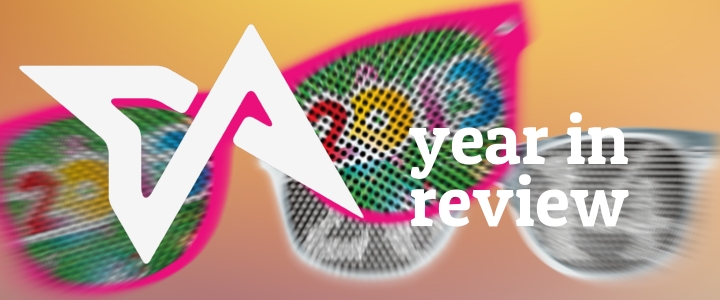 (Editing by Steven Millward)