Yesterday we looked at the Chinese social media side of a mammoth new infographic report. Today, let's focus on another powerhouse aspect of the Chinese web: e-commerce. It's a vast industry that has now grown to 242 million online shoppers, which is the largest in any nation in the world, and it means that 43 percent of all Chinese netizens buy stuff online.
Before looking at a few graphics put together by We Are Social (embedded in full below), here are some more stats from the e-tailing sector in China:
25 percent more online shoppers in China in 2012 from the previous year
China has two-times more online shoppers than Japan; it has 75 million more than the US
Older e-shoppers can't be ignored, as five million of them in China are over 50 years of age
There are 83.27 million shoppers on Groupon-style daily deals sites
The total transaction value of all e-commerce in China in just Q3 2012 was US$319 billion, which amounts to $40,000 being spent per second in the country on the web.
Here are a few slides focusing on the market-leading Taobao (C2C) and Tmall (B2C) sites, which are both run by Alibaba Group, as well as some stats for mobile commerce in China: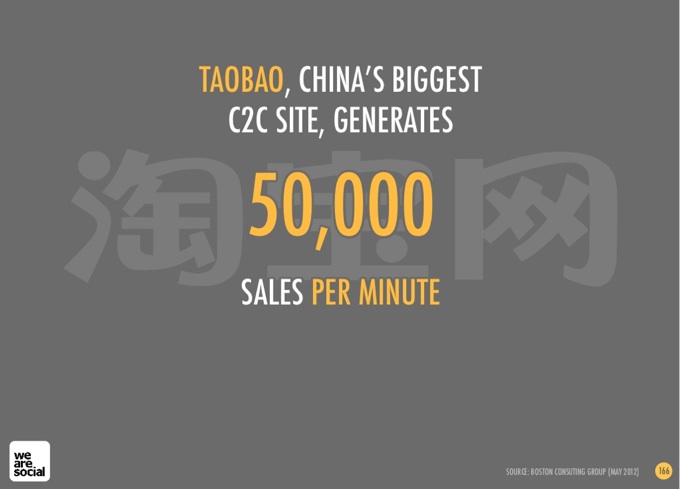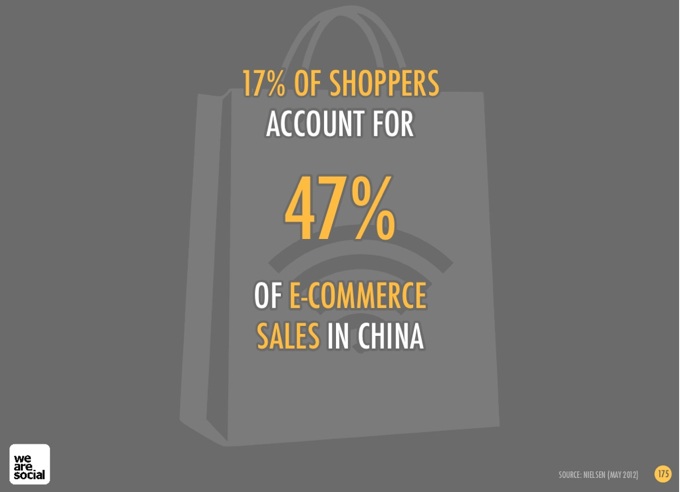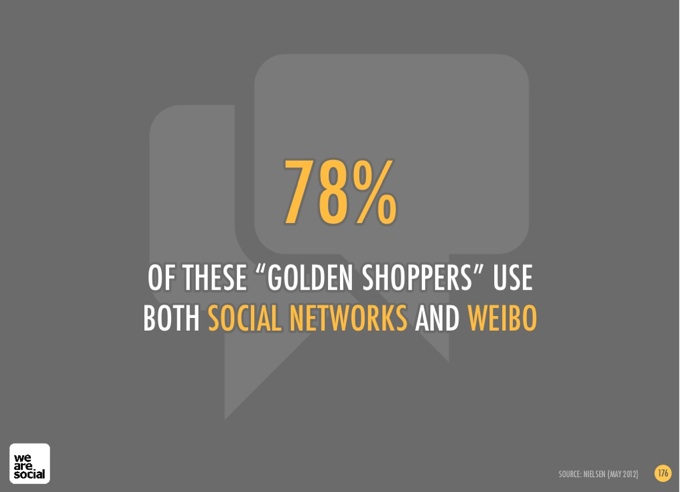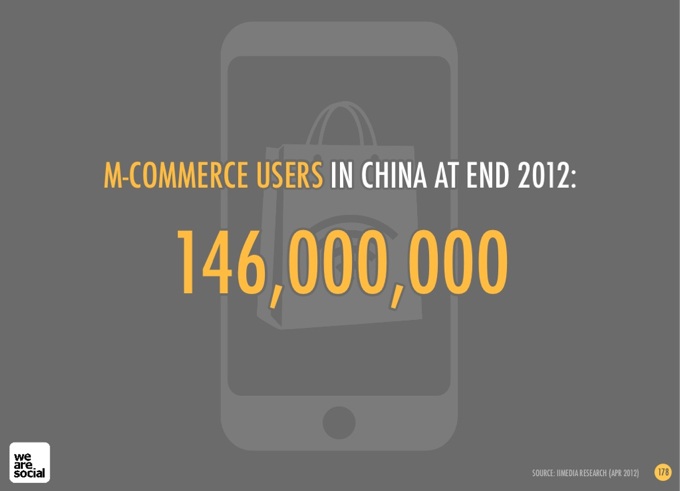 Here's the full report, starting at the e-commerce section:
(Source: WeAreSocial SG)
For more fun graphics like this one, check out previous entries in our infographic series.