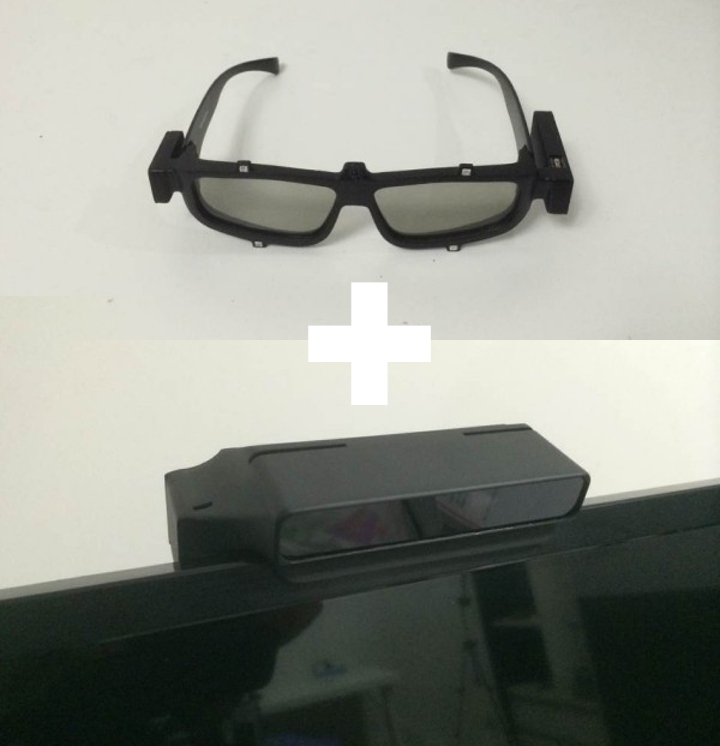 A Chinese startup is working on a gadget that will bring an immersive, 3D experience to gaming for a very low price – for less than US$70. The Beijing-based team is developing Depth-VR, which consists of a motion detector that sits atop your computer screen while the user wears a pair of techy 3D glasses (pictured above).
It's a bit like Oculus Rift meets Leap Motion, because the motion detector can turn gestures into actions in a game, as seen below in an early prototype being used with Fruit Ninja. But it's not truly Oculus-style virtual reality – it's basically just glorified 3D. That's part of what allows it to be so cheap.
By the admission of the Depth-VR team, the depth of field achieved is more like the 'parallax effect' seen in Apple's iOS 7, with a bit of hologram voodoo thrown in. Here's how it looks in a test game: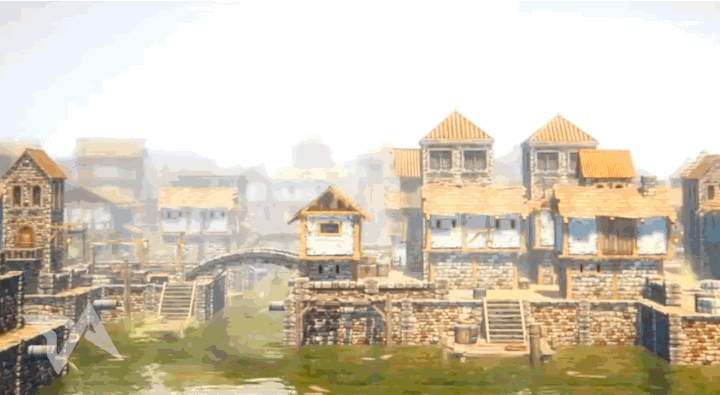 The Depth-VR gadget allows you to move around in a natural way to see an object from a different perspective: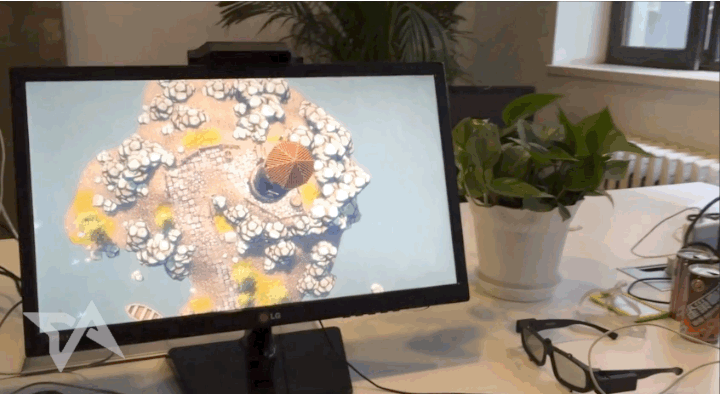 And here's some 3D fruit slashing action: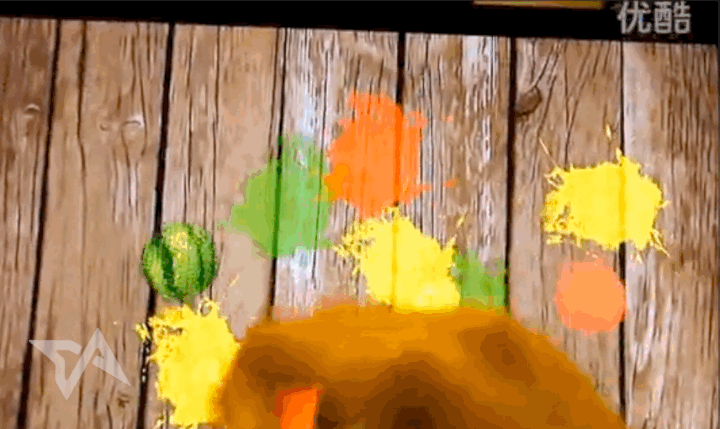 See: China has 100 million brain-damaged online gamers: study
Gearing up for Kickstarter
After soliciting feedback from the public at MakerFaire Shenzhen in China – as well as from gamers around the world in places like the Unity3D forums – the team is working on creating a Kickstarter campaign for the gadget in July or August, according to founder Li Jin in conversation with Chinese tech blog 36Kr. He also confirmed the plan for a low price.
For developers, Depth-VR will come with an SDK that supports multiple 3D engines: Unreal Engine, Unity, Ogre, OpenGL and Direct3D, and possibly others in due course.
While Depth-VR could be a fun and affordable addition to PC or TV gaming, this type of kinda-sorta-3D tech is developing quickly and going mainstream, which could soon leave the startup behind the curve. Amazon's new Fire phone, which was unveiled yesterday in the US, sounds a bit like Depth-VR in that it uses multiple front cameras to read the location of your face and eyes in order to create the right impression of 3D-ish depth on the screen – but the Amazon Fire phone benefits from not requiring any pesky glasses.
See a full video demo from the Depth-VR crew:
(Top photo credit: Leiphone)