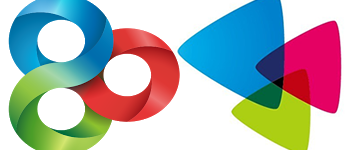 Guangzhou-based Sungy Mobile today filed with the SEC to raise up to $80 million and be listed on the NYSE under the ticker GOMO.
Sungy makes dozens of apps, the most popular of which is GO Launcher with 42 million monthly active users. GO Launcher is a customizable Android homescreen replacement app available in 38 languages and with users in more than 200 countries. Besides the built-in apps on most Android phones, it's one of only 10 apps on Google Play to exceed 100 million installs.
All of the GO series apps – task managers, clocks, notes, calendars, weather, etc – have a combined 80 million monthly active users. Sungy says 70 percent of its app users are from outside of China.
Sungy's subsidiary Jiubang runs 3g.cn, a popular Chinese mobile portal for news, apps, videos, and more that got 44 million unique visitors last month.
The company reports $22.7 million revenue in the first half of 2013 with $5.45 million in net profit.
A quick recap of China's 2013 tech IPOs
Earlier this year, we predicted nine major Chinese companies would likely IPO in 2013. Some we got right, some we got wrong, and some we're still waiting on.
(Hat-tip to TechNode for spotting)
Update: Added Forgame Holdings to list.
(Editing by Willis Wee)