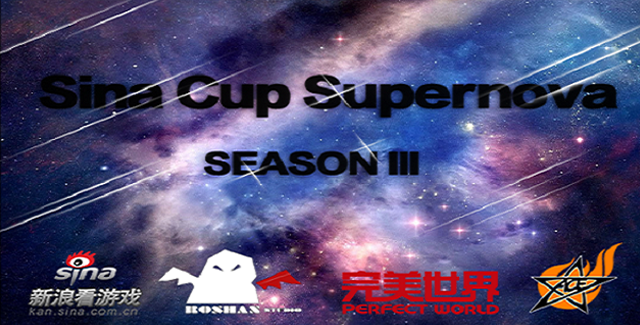 You probably haven't heard of Songtang Animations. It's a small developer with a staff of just 25 operating out of Haicang, Xiamen. The team is led by the charismatic Mr. Wu, a veteran with fifteen years experience in China's gaming industry.
He founded Songtang in 2003 as an animation studio but soon decided the company's future lay in gaming. Since 2007 Songtang have released several "traditional" video games, such as browser-based Demarcia, which has now ceased operations but which at its 2010 peak boasted over 100,000 regular players, and Wizards and Goblins which racked up around a million downloads[1]. The company is preparing its latest game, Aron, for launch within the next few weeks.
(SEE: Indie developer sets out to prove that hardcore games can make it on mobile)
A pleasant surprise
I have visited several Chinese companies in the past and my experiences have rarely been positive. For those of you unfamiliar with Chinese office management, it tends to be rigidly hierarchical and criticism from the lower ranks is almost unheard of. In the institutions I have visited previously—everything from private language schools to light bulb factories—employees have little to no enthusiasm for their jobs. They are underpaid, overworked (6 days a week and 12 hour day are common) and seem to wish they were anywhere else.
So you can imagine how surprised I was when I entered Songtang's brightly-lit, open-plan office, filled with smiling, industrious people working on an incredible variety of projects. Even more surprising: there was Mr. Wu, the boss, sitting with his employees, chatting with them, and working with them. There seemed to be none of the disconnect between management and staff that I had seen in other places. That's not to say that there'll be nerf gun fights at Songtang anytime soon, but at least there's no madatory marching or "we-love-you-boss" chanting like I have seen in other places.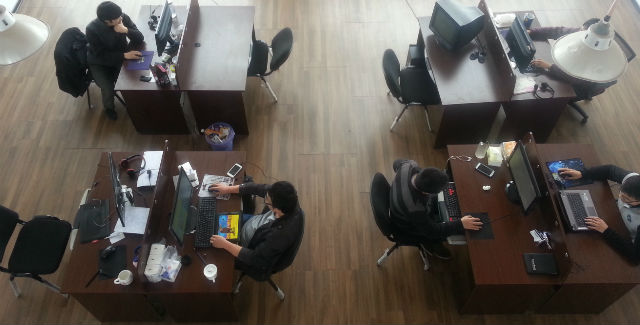 A shared vision
Wu is an artist at heart (though I am not sure he realises it), and goes out of his way to make the games he wants to make. It was obvious on my arrival that he wanted to show me the pictures and give me the tour of Songtang's growing repertoire. He even showed me discontinued games that had been dead for years, simply because he still loves them.
He asked me to play his latest game and talked about Songtang's future ideas. His enthusiasm for his work was contagious and I rapidly found myself lost in chats with Mr. Wu and his staff about something we all loved. When questioned about Songtang's products, Mr. Wu was proud to tell me that his company does not copy.
He is aware of China's reputation for cloning foreign games (see our piece on the infamous Hearthstone clone) but insists this is not "Songtang's way." And for what it's worth, I agree that its new game Aron is not a clone. It does borrow; the game is part Fruit Ninja, part Infinity Blade and its art style is reminiscent of Plants vs Zombies. What impressed me most was how proud the developers were of their work and how eager they were for me to try it. This was no clone.
(SEE: The GREE Story, Told By Founder and CEO Yoshikazu Tanaka)
You do what you gotta do
Considering their obvious enthusiasm for gaming, I was surprised to see a significant number of Songtang developers working on non-gaming projects. A few were working on movie posters or cartoons, but most seemed to be tinkering with casino games.
I asked why so many people were working on these projects when Mr. Wu himself seemed so focused on his games. Wu explained that the Chinese government has been slow to realize the potential of gaming as an economic force. As a result, funding has been scarce. Even now that gaming is finally getting some support, the funding is focused in Shanghai and Beijing. Very little is coming to places like Xiamen. When I asked Mr. Wu if he had received funds from the government he laughed and shook his head. Songtang has stood on its own two feet since its founding.
Songtang does what it can to get the money it needs to make the games it wants to to make. Mr. Wu admits that the casino games are currently Songtang's biggest earner, but they aren't his priority. They're just a way to make ends meet. Additionally, Mr. Wu showed me several short cartoons Songtang had made for European audiences in France and Portugal.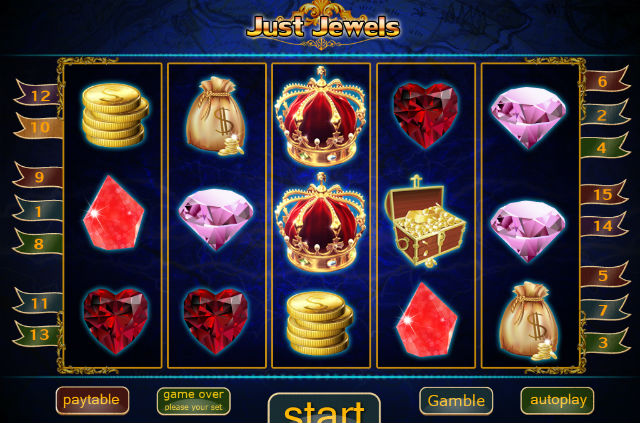 The company also designs characters, mascots and does any other animation it can get its hands on. Songtang is a true jack of all animation-based trades. Mr. Wu admitted that it would be easier to just make the casino games, animations and leave video games alone. But, that's not the direction he wants to take his company. Songtang is ambitious and it is hoping that it can someday rival Rovio's Angry Birds. It's a tough goal, but aiming for the sky isn't always a bad idea.
(SEE: After leaving Zynga, this founder ditched the gaming business for online shopping)
Making its mark or following the crowd?
Although none of its games are outright copies, they are definitely "inspired" by others. When I asked Mr. Wu about this, his response was simple: they want to have their own Songtang style, but if they know a specific genre sells they will take advantage of that. He informed me that their next project will be tower defense, hoping to feed on the success of a certain carrot-based game.
Mr. Wu was fast to point out that China is different from many countries because while "in foreign countries the idea is more important," in China the money comes first. When I asked if he was talking about the difference between creating art and creating a product he responded, "Yes, exactly!"
That means that while Songtang can strive to be unique, it does have to respond to the economic realities of what's popular in China's game market. But I don't think Songtang's games are just products, and it's clear the team there doesn't really think that either. Despite Wu's own naysaying, Songtang is fighting the good fight. It might not be aware of it, but it is making art.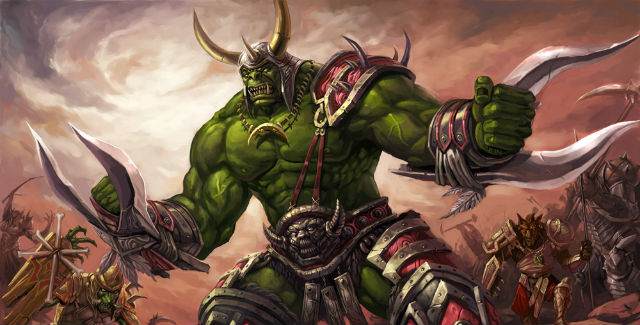 Aron is not a clone, it is unique and I enjoyed playing it. Is it a game of the year? Probably not. But is it the result of hard work by a company willing to do anything to make what it loves? Yes. Mr. Wu admits that it would be easier to just copy games—he jokingly mentioned Flappy Bird—but this is not what he wants to do. He may be focusing on money, but he isn't letting money make all the decisions.
The foreign threat
I was curious to see how Mr. Wu felt his company would stand up against the tidal wave of foreign games and companies heading to toward China but his nonchalance surprised me. "They don't understand China," he stated simply. And until they do, Mr. Wu doesn't consider them a threat.
In fact, he says foreign companies need to work more with Chinese companies if they want to be successful in China. He showed me a few examples of games that Songtang is considering localizing for the Chinese market. I can't say much about them, but I thought they were the type of games that could, with the right circumstances, be successful here. Mr. Wu might not be losing sleep over foreign competition, but that doesn't mean he isn't savvy to foreign developers' potential.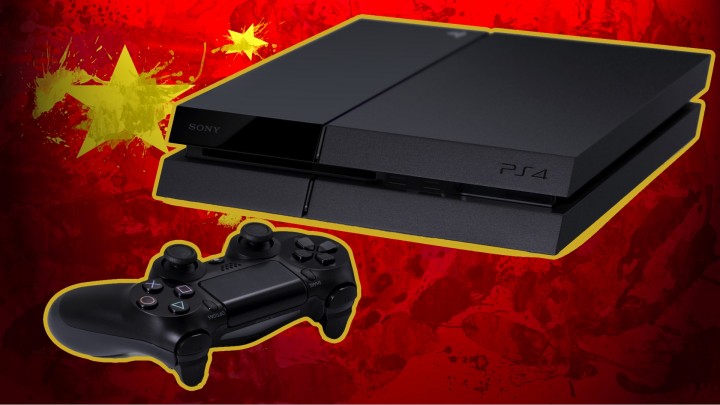 When I asked him about the change in recent laws, which now allows game consoles to be sold in China, Mr. Wu seemed informed but unconvinced. In fact he echoed Charlie's article almost exactly: consoles are good for "professional" gamers but are still unsuitable for the Chinese market. They are too expensive and don't play the twitchy, online games that China loves so much.
Final thoughts
China is a tough place to make games. There's competition both domestic and international, and very little support for smaller companies. Even against such odds Songtang is managing. It does what it has to do, to accomplish what the team loves. It would be great to see what they could do if their time wasn't divided by the side-projects required to keep the studio afloat, but I think it's fair to say: Songtang is a company to watch. With someone as confident as Mr. Wu at the helm, I certainly wouldn't bet against it.
(Editing by Paul Bischoff)
---
[1]: These figures came from Songtang's manager and owner Mr. Wu. Due to the fact most of these downloads occurred in China from their many third party app stores it is impossible for me to verify these figures. The English version of Wizards and Goblins on Google Play was developed by Songtang but is now handled by a different company.