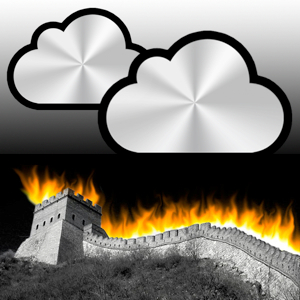 China is building a 'cloud computing' Special Administrative Region (SAR), a specially-designed industrial zone for tech companies and start-ups that are working in the cloud computing/services sector.
One astonishing feature of this RMB 1 billion (US$ 154 mil.) upcoming 'Cloud Zone,' which was announced only this week, is that it'll be free of China's internet-filtering – unaffectionately known as the Great Firewall – which means that the country-wide web censorship will not apply to those who work inside: so Facebook, Twitter, and lots of Google cloud sites will actually be accessible in the Cloud Zone.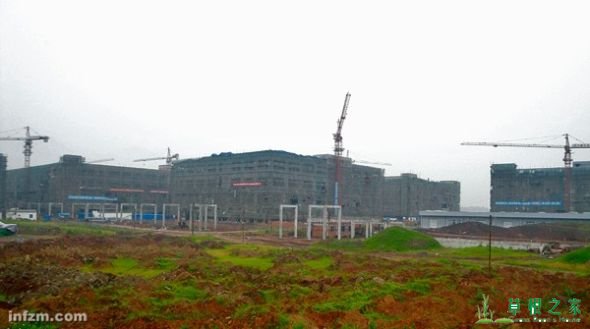 The Cloud Zone will be huge (pictured above, shortly after work began in April), covering an area 10 square kilometres, according to a detailed new report from the Chinese 'Southern Weekend' newspaper. Bizarrely, Southern Weekend nixed the web page that held this news – perhaps because it overtly mentioned the Great Firewall? The full details of this project is only available in this scan of the newspaper's pages, courtesy of Micgadget.
Presumably the Cloud Zone will get free, unfettered internet access – though only for its authorized workers; no people will live in this SAR – so as to enable the mix of start-ups and tech giants to engage more normally with developments around the world in cloud computing.Singapore's Pacific Telecommunications is reportedly setting up in the Cloud SAR, where it'll have 30,000 servers. This comes at a time when major sites such as Google, Microsoft, Apple, and Amazon are rolling out new cloud services to ordinary consumers.
The Cloud SAR (云特区 in Chinese) is being built in Chongqing, in south-western China, further indicating a shift in state policy towards building up the Chongqing and nearby Chengdu areas with hi-tech zones. Recently we've also seen Acer set up a plant in Chongqing, and Philips this week announced it'd be joining Foxconn with its new facilities in Chengdu.
Image credit: the 'Great Firewall' image is from the China-based English blog LostLaowai.