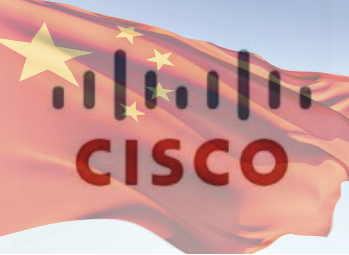 Following a lawsuit filed against Baidu by eight Chinese New York residents last week, there's news this morning from The Wall Street Journal that Chinese Falun Gong practitioners have sued Cisco in US Federal court in San Jose. They claim that the company has helped the Chinese government persecute their religious movement, in a violation of human rights.
According to the report, a Cisco spokesman says that "there is no basis for these allegations against Cisco, and we intend to vigorously defend against them."
But Cisco did come under fire back in 2008 when it was found that slides from an internal presentation by Chinese employees openly discussed China's "Golden Shield" project (aka the Great Firewall), explicitly stating that the project would 'combat [the] Falun Gong evil religion.' Wired Magazine had a good report on this at the time.
Working with Chinese authorities is risky business for tech companies, especially when it comes to issues like censorship and human rights. Foreign companies face a choice of whether or not following Chinese law is an acceptable price to pay to access the Chinese market.
Google's recent decision to get out of China is looking smarter and smarter, because even though it misses out on the big China bucks, it gains in moral capital.
Meanwhile, companies like Cisco and Baidu are left struggling to deal with this unwanted attention. We have not seen such a spotlight on these matters since back in 2007 when Yahoo was labelled 'moral pygmies' for passing over information about journalist Shi Tao.