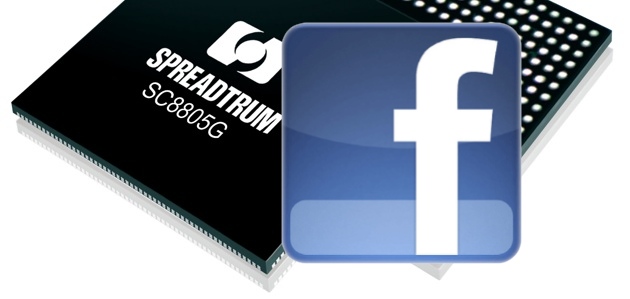 With a view to the "world outside of China," Chinese chipset maker Spreadtrum (NASDAQ:SPRD) has announced a tie-up today with Facebook (NASDAQ:FB) to embed Facebook in its Android-oriented chipset platform. Spreadtrum then hopes that these low-cost internal gizmos will be bought by Chinese handset makers to form smartphones to go on sale "in overseas markets such as Latin America, Southeast Asia, Africa and India."
One of Spreadtrum's earlier chipsets proved popular with brands like Huawei, who stuck it into their budget Android phone, the U8110, which typically sold for just over $100.
This Spreadtrum-Facebook tie-up is clearly aimed at emerging markets where many consumers are upgrading from very basic phones to their first ever smartphone. Today's announcement points out that Spreadtrum will work with the social network "prior to the release of new versions of Facebook software" so that the embedded features will get updates in the future.
Facebook's VP of mobile partnerships, Vaughan Smith, commented:
We are pleased to work with Spreadtrum to deliver a high quality application experience to many of the consumers around the world who will be buying smartphones for the first time in 2013. Working with Spreadtrum will extend Facebook's reach in emerging markets, leveraging the rapid shift from feature phones to smartphones that is now taking place globally.
This deal mirrors what we've seen happening with basic feature phones for quite some time, like Indonesia's Telkomsel pre-installing a tiny version of the Facebook app – just 128kb in size, which is roughly the size of a single photo on this blog – on its feature phones.
Spreadtrum expects to ship 80 to 100 million of its 2G/3G smartphone chipsets in 2013.