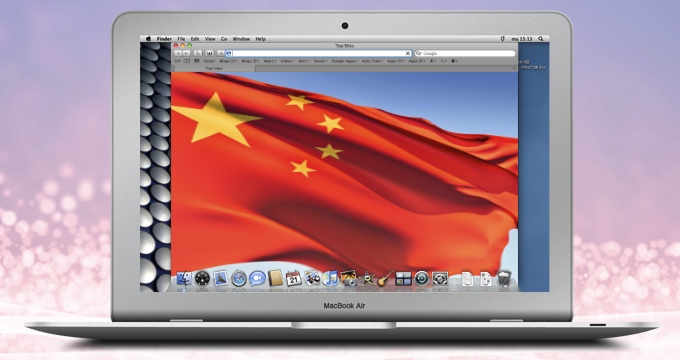 While businesses and brands are making significant investments in China, many are cutting corners on their websites – which isn't the smartest move. For the technical, marketing, and sales departments of a company, the web should be a key pillar for your operations in China, in terms of selling products, spreading the word, and tuning in to social media. Here are a few points that will help convince even the non-techies why this is crucial:
1. Chinese love to buy things online
There are 50,000 purchases every minute on Taobao, China's eBay-Amazon-combo. They're being bought by the 193 million Chinese now shopping online, making it the fourth most popular pastime on the Internet in China, and the fastest growing. By 2015 it's forecast to be 350 million, 50 percent of China's projected online population, and more than the US, Japan, India, Russia and Indonesia combined.
The take-away: Make sure you're on the established Taobao (for C2C), or – more apt for brands and larger companies – TMall (B2C) online malls at the very least. Rival platform QQ Buy will soon open up to brands as well. If you're selling independently from your site, accept payments the way Chinese want to pay, such as Alipay or UnionPay – Chinese don't use credit cards as much as western consumers.
2. Chinese are online a lot
The new urban Chinese are commuting longer and spending more nights at home than their equivalents in the west; and many of them use that time to go online. The average connected Chinese person spends 2.7 hours a day online, more than anywhere except Japan. Mobiles have recently become the most popular way to go online, and tablet usage is soaring; dominated by iPads with 72.6 percent of the market.
The take-away: Ensure your site is optimized for mobiles and iPads. For iPhones, [focus on sharp graphics for the iPhone 4S, as local middle-class consumers tend to prefer the very newest gadgets; and on Android, be aware of which smartphones Chinese people are using most this year. That applies to which mobile web browsers they use too. And then create entertaining content that helps Chinese visitors pass the time and keeps them coming back. Branded smartphone apps are becoming an increasingly popular way to draw Chinese visitors.
3. Chinese express themselves more online
Chinese are some of the loudest and most engaged of all when online. A 2011 Forrester Research survey of 330,000 social media users discovered that 76 percent of Chinese 'create' content online, many of them through blogging on services like Sina Weibo, China's Twitter-Facebook hybrid. Just 24 percent of Amercians create such stuff, and 23 percent of Europeans. Social media has finally given Joe-public [Ed: you mean Zhou-public ;)] in China a voice and he's taking full advantage of it.
The take-away: Getting an official company Weibo account – a brand page, not a personal one – is a great idea to connect with Chinese consumers and build a community. Weibo has a suite of APIs in English that you can integrate into your site.
(See also: How You Can Make the Best Out of Your Brand on Weibo)
4. Websites raise awareness and woo Chinese consumers
How do Chinese find out about brands? The web. A recent survey by Ipsos China revealed that 37.6 percent of Chinese consumers regularly increase their brand awareness through websites. That's more than any other channel. And when they come to shopping, 47.5 percent of consumers stated that websites increased their purchase intent; 50 percent more than ads in the newspaper, TV, radio, those ubiquitous LED screens, and every other channel. Ensure your SEO works very well on Baidu, rather than Google.
The take-away: Make sure you have a beautiful UI that has been tested by Chinese people. Ensure that any promotions or information on where to buy is simple and easy to find, again tested on a Chinese audience. Take care with your Chinese-language SEO.
5. Chinese trust what they read online
With a widespread lack of trust in state-controlled TV, newspapers, and radio, Chinese are more likely to believe things they read on social media such as Sina Weibo. Since launching three years ago, Weibo now has over 325 million registered users, many of whom aren't shy to share their thoughts. The transparent nature of Weibo means 95 percent of Chinese trust a brand more if they've seen it on Weibo, communicating with them very directly. 55 percent have contributed to a conversation about a foreign brand.
The take-away: Ensure that someone in your business is keeping up with what Chinese consumers are saying about your brand and products online. Use your social media accounts and websites to deal with any feedback or complaints in an honest and transparent way, before it gets out of control.
---
Hopefully all that will help your business justify bucket-loads of extra funding for your website and online resources – and ensure Chinese visitors come back. Good luck!